BOGO Oysters in Boston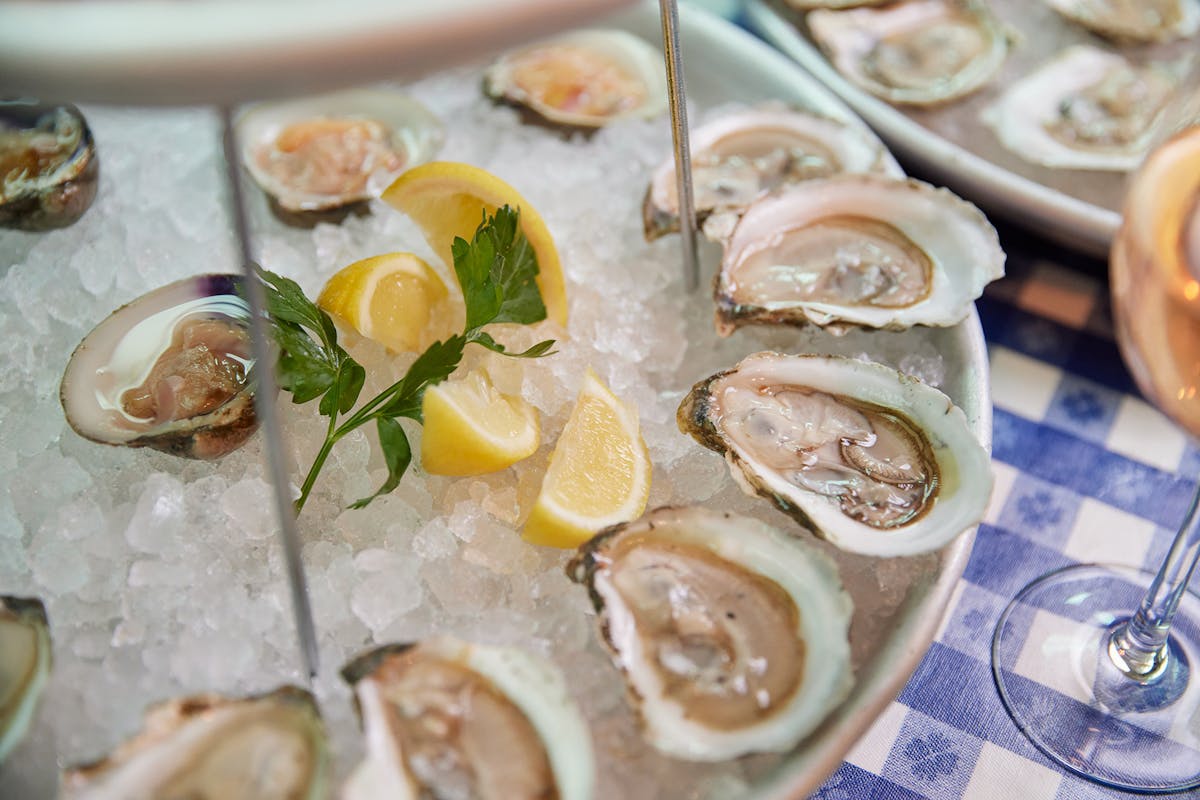 Finding your favorite raw bar in Boston can be time-consuming. At Summer Shack, our locations offer raw bars and great deals on oysters every Tuesday. With locations in Greater Boston and Connecticut, we bring the ocean to you through fresh and local sourcing of our products! Visit your local Summer Shack location today and save big with BOGO oysters every Tuesday!
Are Oysters Healthy?
Oysters are a delightful bite from the ocean! This shellfish is an incredibly nutritious treat and can hold many health benefits when eaten responsibly. Eating oysters can replenish lost vitamins, minerals, and organic compounds. Although oysters are very healthy and beneficial to a balanced diet, the recommended serving is about six per person, which is ideal for an appetizer. Try this superfood at any of our Summer Shack locations today!
How To Eat Oysters
Oysters can be an intimidating shellfish to consume. They are most commonly served with garnishes like cocktail sauce or lemon juice to cut their salty fresh taste. Whether you use a fork or the shell as a spoon, Summer Shack is a no-judgment zone, and you'll be eating oysters like a pro in no time. See our oyster selections below!
Ordering Oysters at Summer Shack
SOUTH BAY BLONDES - MA
Their flavor profile is pleasantly sweet and briny. They are perfectly balanced with a meaty bite and smooth finish.
CHEBOOKTOOK – NB
Mild salinity with plump, smooth meats and a sweet finish.
WELLFLEET-MA
Deep cups with plump meat, seaweed flavor, briny
Boomamoto
These oysters are creamy, petite, and deep cupped and have a sweet finish that distinguishes them from anything else
DENNIS - MA
Clean with a distinct deep cupped shell and a sweet, briny finish.
COTUIT - MA
Moderate brine with a sweet, creamy finish. Plump, firm meats.
Visit any of our Summer Shack locations today and reap the benefits of adding oysters to your diet! Enjoy our oysters every Tuesday for our buy one, get one deal! Contact us today to make a reservation.