How to Impress Your Guests at Thanksgiving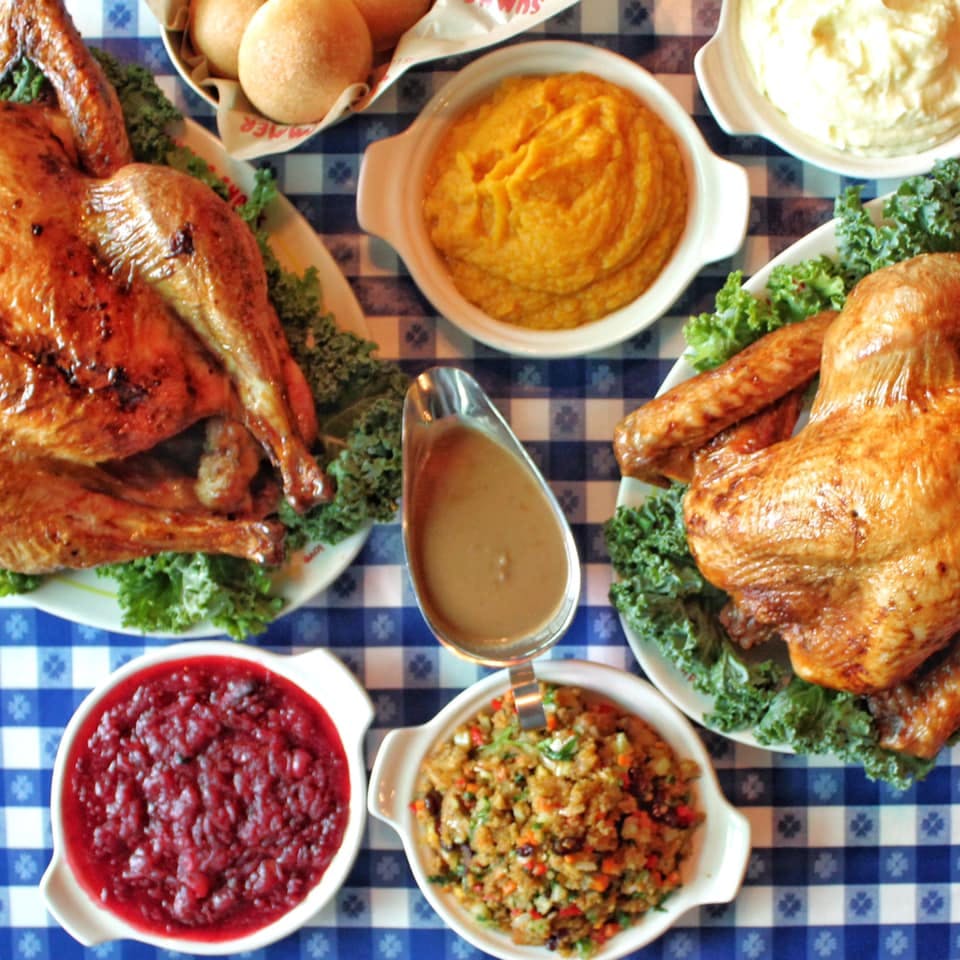 Hosting Thanksgiving for your friends and family is no small task. It's an honor to be in charge of it all, but it's also very stressful! Follow these tips to impress your guests this Thanksgiving. Be careful though, they might love it so much they ask you to host every year from now on!
Curb Appeal
Your guests should feel festive from the time they get out of their cars. Add outdoor festive décor to boost the curb appeal and ensure your guests know they're going to the right place! Pumpkins, mums, and straw bales can be used to boost your curb appeal without breaking the bank. A fall-inspired wreath on the door is always a nice touch too!
Stay on Theme
Save yourself time on dishes and impress your guests by staying on theme with all of the plates, napkins, and serving items. High-quality disposable options can be used so it won't feel like your paper plate is going to break under the weight of the food. There are even eco-friendly disposable dishware options now that won't spend years in a landfill! Look for festive cups, plates, and napkins featuring the gorgeous fall colors we all know and love. Your table setting will look cohesive, on theme, and impressive!
Create Traditions
Creating traditions is how you create memories. You won't remember how the food tasted twenty years from now, but you will remember traditions that take place every year. Create traditions that are unique to your family! Whether you want to play a game of football, share what you're thankful for, or break the wishbone, you're creating traditions! Take lots of pictures so you can look back on your traditions through the years.
Be a Present Host
Have you ever noticed that a lot of Thanksgiving hosts are hardly around actually enjoying their company? They're often tucked away in the kitchen until it's time to eat, then back in the kitchen soon afterward to start cleaning up. The whole point of Thanksgiving is to spend time together! Outsourcing your Thanksgiving feast to Summer Shack will allow you to be present with your guests. Being able to actually have a conversation with you is sure to be a nice change of pace from Thanksgiving's past for your guests!
Thanksgiving Meals to Go at Summer Shack in Boston
Place your Thanksgiving order at Summer Shack online today! We provide everything you need for your Thanksgiving meal. Our meals include whole turkeys, classic sides, gravy, vegetables, and dessert. You can customize your order so you get exactly what you need to feed your friends and family. The meal comes fully prepared and cleanup is as easy as tossing the containers! You will spend far less time worrying and stressing on Thanksgiving, and instead, enjoying your company when you order through Summer Shack! Don't wait until the last minute; Order today, as there are limited turkeys available!