Understanding the Different Types of Sushi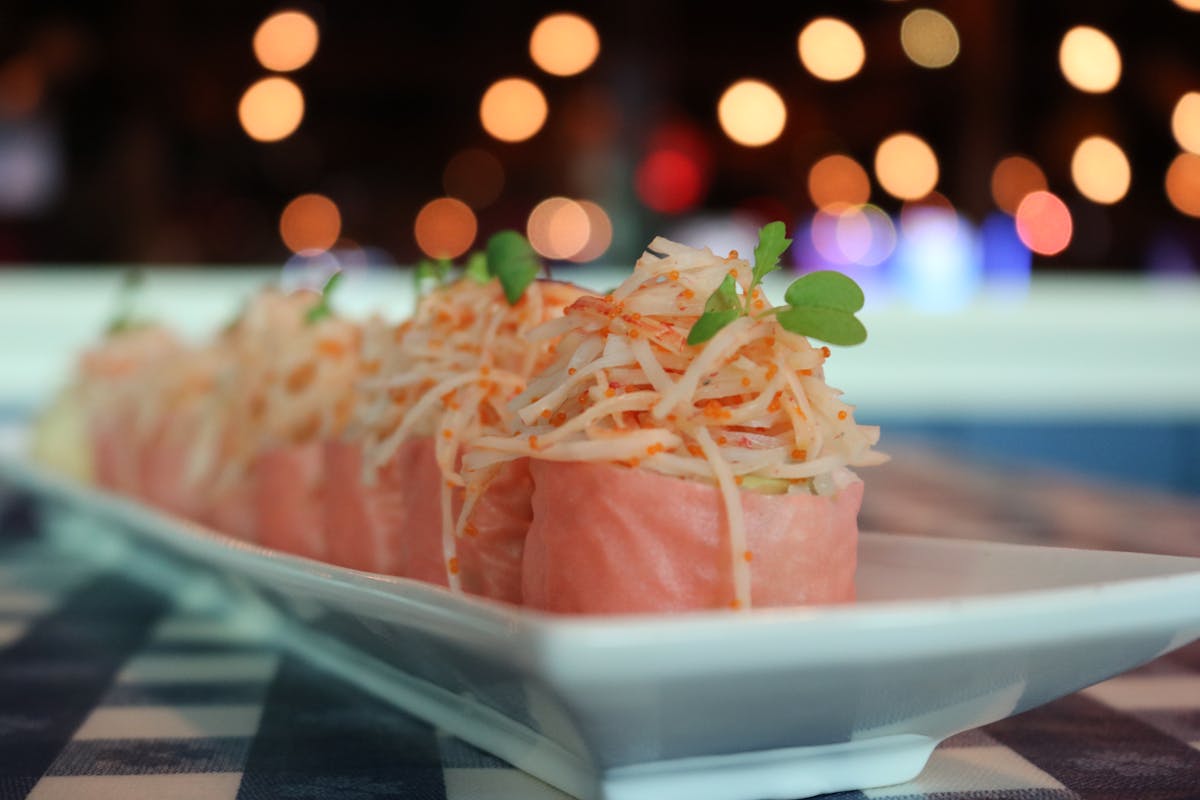 Sushi is a Japanese dish that has been a staple in Asian cuisine for centuries. When most people think of sushi, their mind goes straight to raw fish. However, did you know that sushi actually refers to a dish of vinegared rice served with fillings and toppings? Raw fish just so happens to be one of the most popular fillings, which is why we typically associate it with sushi today! If raw fish isn't your thing, though, there are still plenty of types of sushi you can enjoy! If you're not familiar with all the different types of sushi, let's take a closer look! Keep reading below to learn more about 4 of the most popular types of sushi.
Sashimi
While it's technically not sushi, sashimi is one of the most common dishes you'll see at nearly any sushi restaurant. Sashimi is simply raw fish, served as is. It's typically sliced in long rectangular slices, often served with wasabi, soy sauce, or ginger. You can choose between tuna, salmon, yellowtail, octopus, shrimp, eel, and beyond for your sashimi.
Nigiri
Nigiri is another form of sushi, with thinly sliced raw fish laid over a compacted ball of vinegared rice. It is served chilled, and can be eaten with your hands or chopsticks.
Chirashi
Chirashi is essentially deconstructed sushi in the form of a bowl. (Think of a burrito bowl!) It includes a bowl of vinegared rice topped with raw fish and various garnishes. Different restaurants will have their own versions of this, and will usually use a chef's choice of fish. It can also vary depending on the region and what's fresh that day.
Types of Sushi Rolls
California Roll- The California roll is a classic that you'll find on almost any sushi menu, no matter what part of the world you're in. This roll features crab, avocado, and cucumber.

Shrimp Tempura Roll- Another fan favorite for sushi lovers, the tempura roll is a tasty combination of shrimp tempura, cucumber, and lettuce with eel sauce.

Tuna Roll- No surprises here, this roll features tuna! At Summer Shack, we add a little kick to make it a spicy tuna roll.

Dragon Roll- This is an inside-out sushi roll, with eel, and cucumber inside topped with avocado.

Vegetable Roll- If raw fish doesn't sound appealing to you, this roll is for you! Stuffed with avocado, cucumber, asparagus, oshiko, and lettuce, this roll is light and refreshing.

Summer Shack Roll- Our specialty, packed with lobster meat, mango, and seared scallop with a special sauce is an absolute must-try for sushi lovers.
Sushi in Cambridge & Boston at Summer Shack
We're just scratching the surface when it comes to tasty sushi and sushi rolls! Check out our full list of classic and signature sushi rolls at Summer Shack in Cambridge here, and dine with us today.