What Are Crab Cakes Made Of?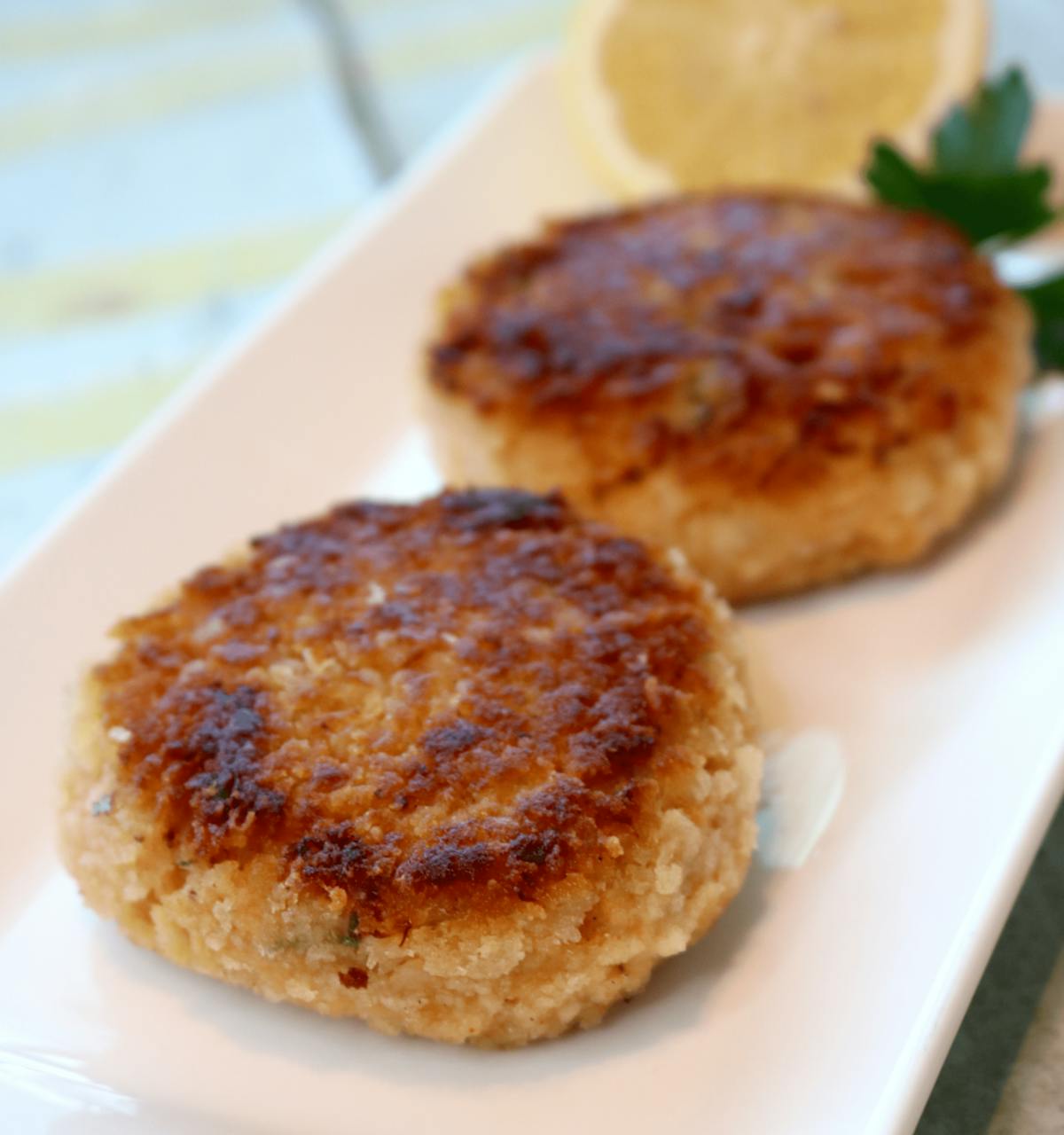 Did you know that crab cakes have been around for nearly a century? Crab cakes were originally invented in the 1930s by a man named Crosby Gaige. Gaige was looking for new, inventive ways to use crab meat to create family-friendly meals. After some trial and error, the crab cake was born! Crab cakes are a staple in New England. Whether you prefer to make your crab cakes at home or if you'd rather leave it to the professionals, it's always good to know what goes into the food you eat.
Crab Cake Ingredients
There are different variations of crab cake recipes all over the internet. Small changes or additions can change the flavor, but the base of the crab cake recipe remains the same. Crab cake ingredients almost always include:
· Fresh crab meat

· Mayonnaise

· Dijon mustard

· Worchestershire sauce

· Eggs

· Fresh lemon

· Pepper

· Salt

· Parsley

· Breadcrumbs

· Olive oil
Crab Cake Preparation
Crab cake preparation is simple enough but easy to mess up. One of the most common mistakes people make when preparing crab cakes at home is breaking the crab meat up too much. Keep the pieces of crab meat together as much as possible. The other ingredients are combined with the crab then formed into a patty shape. The cake is then cooked on a stovetop using oil that coats the pan. Crab cakes should be cooked long enough to make a crispy outer layer of the cake, without burning the edges.
Serving Crab Cakes
Crab cakes can be eaten as-is after they're cooked. For a better presentation and flavor profile, serve the crab cakes with tartar sauce and fresh lemon wedges. Squeezing fresh lemon over the cooked crab cake give sit a light, refreshing flavor. Crab cakes are filling, but light enough to be suitable for lunch too.
Preparing crab cakes at home may sound easy, but it's all too common for people to be left with cakes that are dry, crumbling, or bland. Before you start making crab cakes at home, visit a great seafood restaurant to see what a good crab cake should look and taste like! There's no better way to learn than by seeing (and tasting!) a dish firsthand.
Crab Cakes at Summer Shack in Boston
After reading this blog, we don't blame you if your mouth is watering for a good crab cake! If you want to experience a truly perfected crab cake recipe, visit Summer Shack today, one of the most popular seafood restaurants in all of Boston. Although the popularity comes from more than just great crab cakes, the crab cakes are a definite draw for a lot of guests. Nothing beats being able to have fresh, high-quality seafood right in the heart of Boston!