What Makes New England Clam Chowder Different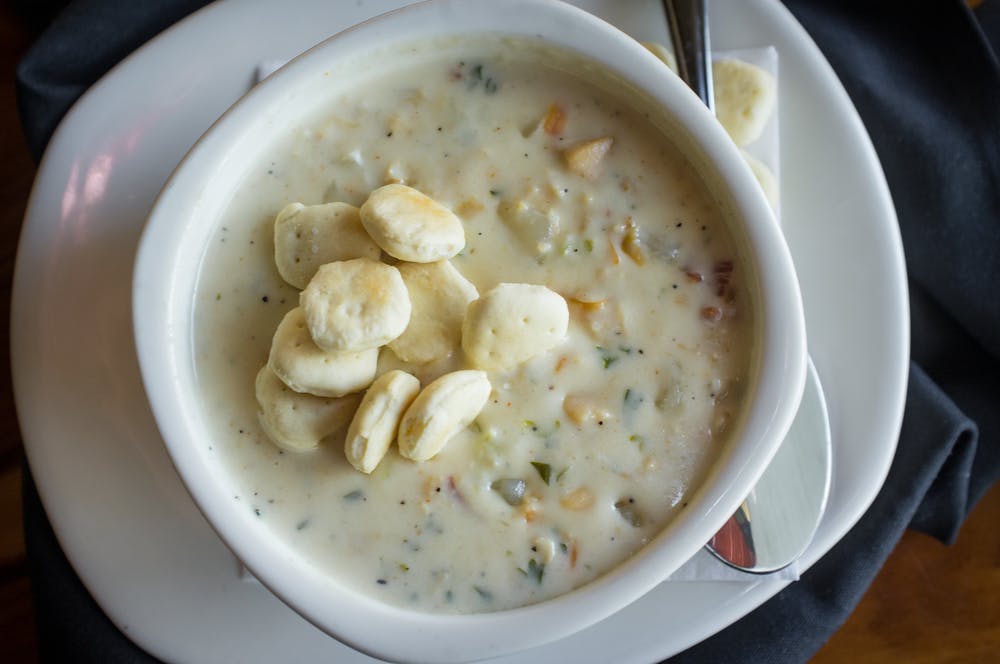 The cold winter months are coming, and is there anything better than a hot cup of clam chowder to warm you up? Whether you're curling up on the couch to watch a good movie or need something to take the chill off from shoveling snow, chowder is comforting go-to food. If you're from New England, you know that all clam chowders aren't the same. There are several other ways to make clam chowder, and we may be biased, but we think New England's chowder is the best kind! Chowder has evolved constantly over the years, with its roots dating back to the 1700s in the Northeast. Today, the 3 most popular variations are Rhode Island or "clear" chowder, Manhattan or "red" chowder, and New England or "white" chowder. So, what makes them different and why is New England Chowder that much tastier? The secret is in the thickness. We're going to take a closer look at how each is made.
Rhode Island Chowder
Made with a tomato broth base and potatoes, Rhode Island chowder doesn't include any other chunks of vegetables. The absence of milk or cream is what makes it significantly different than other styles of chowder. The clear broth makes the flavor of the clams very distinct. The origins of this chowder are thought to be Portuguese, and it's often served with clam cakes.
Manhattan Chowder
Manhattan Cowder is characterized by its hearty red-color and tomatoes, which are used in place of milk or cream. Other vegetables including peppers, celery, and carrots are also used in this variation of chowder. This form of chowder also lacks thickness, similar to Rhode Island's style.
New England Chowder
Also referred to as "Boston-style" clam chowder, New England chowder is milk or cream-based, making it significantly thicker than other regional styles. It's often made with milk, butter, potatoes, pork, onion, and clams and accompanied by oyster crackers. Of course, the best chowders are made with the freshest ingredients! Many people like to crush up the crackers and mix them into the soup as a thickener or garnish. Summer Shack Chef, Jasper White, also shares his secret of smashing the potatoes for extra thickness in the chowder, and salt pork for some smokiness that'll contrast the creaminess. The thickness of New England clam chowder is what makes it so delectable.
If you haven't tried this New England classic yet, head over to Summer Shack for a delicious bowl of chowder or order takeout online from one of our 3 locations in Boston, Cambridge, or Mohegan Sun!