15th Annual Thanksgiving Dinner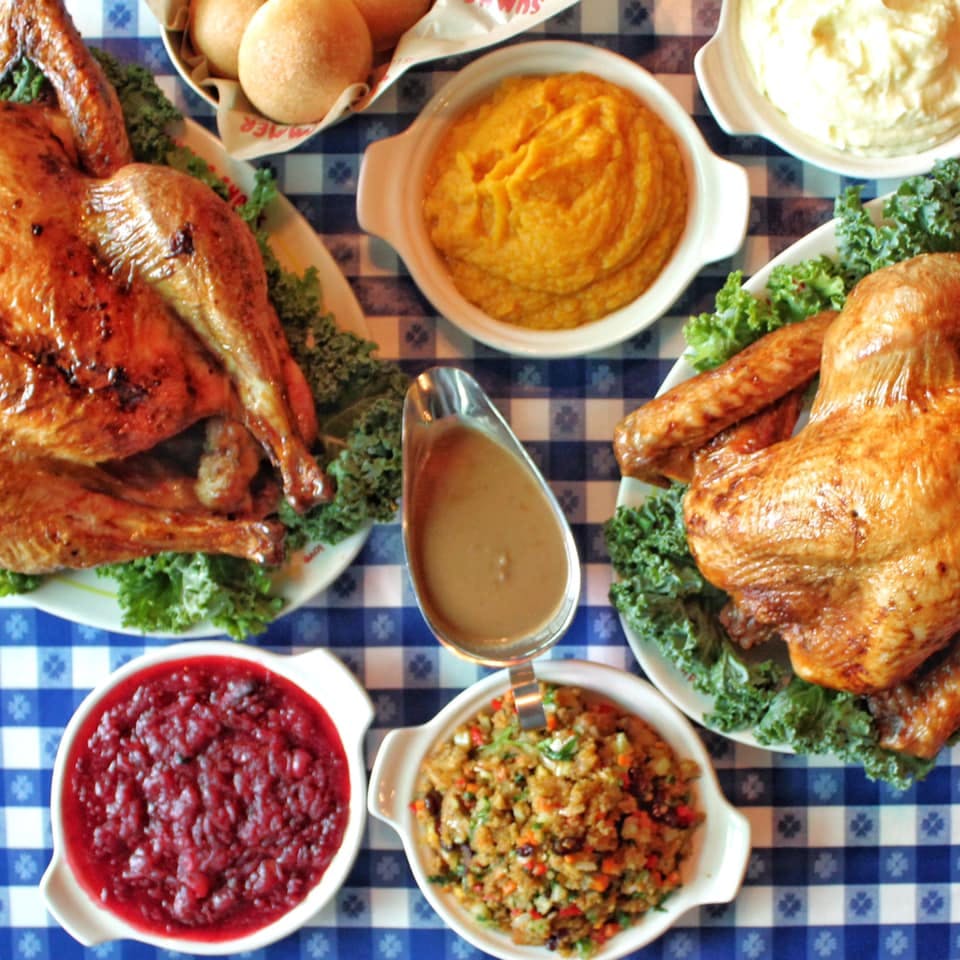 RESERVE YOUR THANKSGIVING DINNER NOW

Every year, Summer Shack creates a Thanksgiving Meal pick up where guests can reserve their Thanksgiving Dinners and pick up at either our Cambridge or Back Bay Boston location. Whether you want turkey and all the fixings, just the bird, or the full meal with pies for dessert, our Thanksgiving Meals are your go-to.
After the year we've had, everyone deserves to sit down with their family and enjoy a delicious turkey meal on Thanksgiving! Instead of hovering over the stove all day and missing out on quality time and laughs with your family, make it easy on yourself this year; Skip the cooking! With Summer Shack's Thanksgiving Meal, you can get all the delicious fixings for a mouthwatering meal that the whole family will enjoy.
ABOUT THE MEAL
All the Fixings:
Our Thanksgiving Dinner feeds 8-10 people for $135.
The meal comes complete with a 14-16 pound Turkey. Guests have their choice of a Southern Deep Fried Turkey or Traditional Oven Roasted. Other fixings include 1 Quart of Pan Gravy, 1 Quart of Butternut squash, 2 quarts of mashed potatoes, 1 pint of cranberry sauce, and 2 quarts of cornbread stuffing.
Turkey Only:
If guests prefer the Turkey only, it also comes with 1 quart of pan gravy for $95.
ADD ONS
Appetizers: Guests can order cocktail shrimp as an appetizer; Large jumbo cocktail shrimp, priced per piece.
Sides: Guests can also order extra helpings of our classic homemade sides: pan gravy, mashed potatoes, stuffing, butternut squash, and cranberry sauce.
New This Year: Our lobster pot pie is available to add to your order this year. Upgrade any dinner spread with the sweet New England taste of lobster pot pie for
Desserts: We also have individual homemade pies. Pie flavors include pecan, pumpkin, and apple.
Let us do all the cooking this year, and you take all the credit.