Main content starts here, tab to start navigating
Cambridge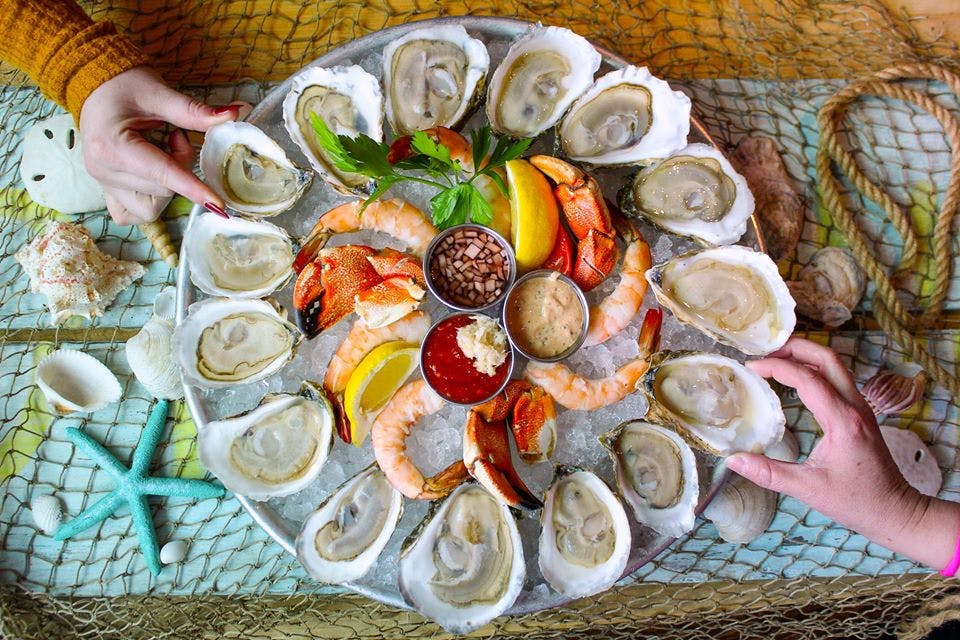 Slide 1 of 7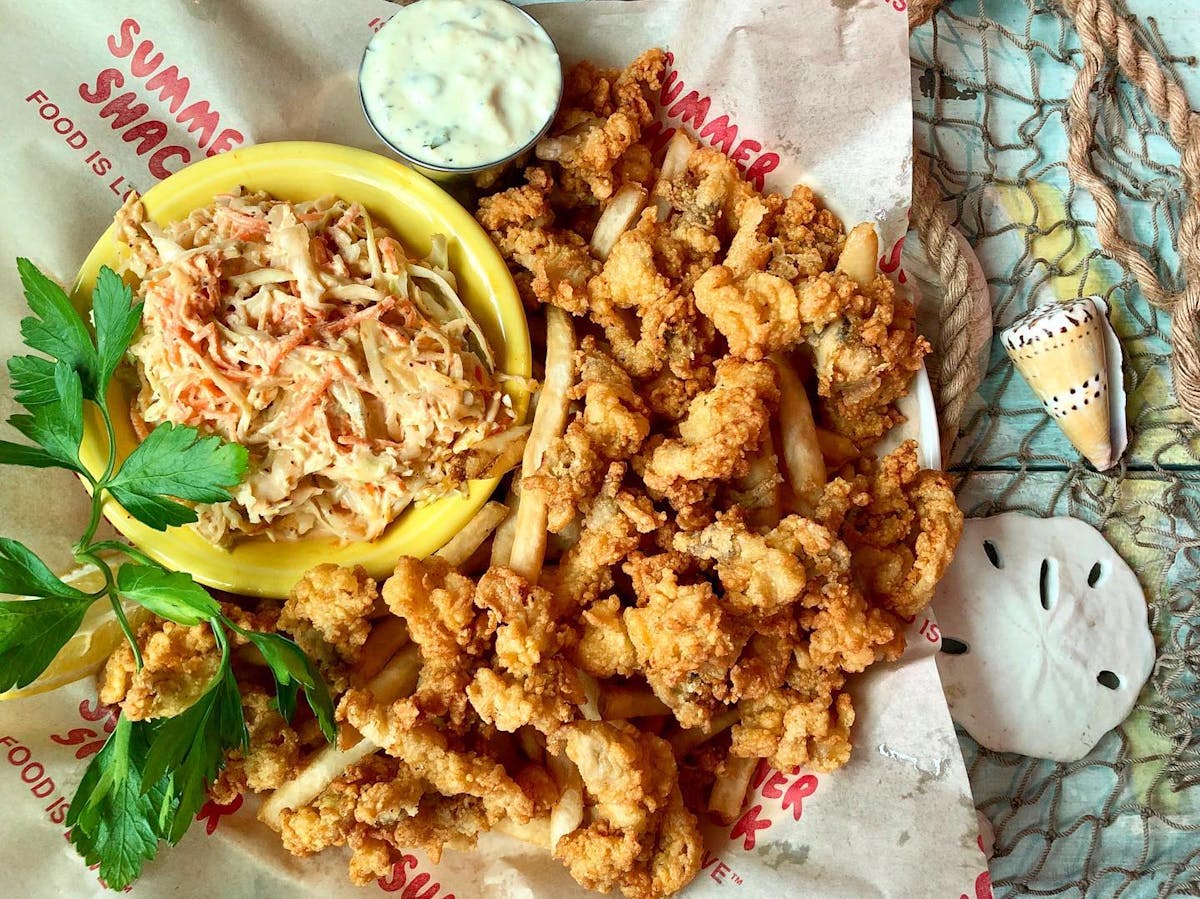 Slide 2 of 7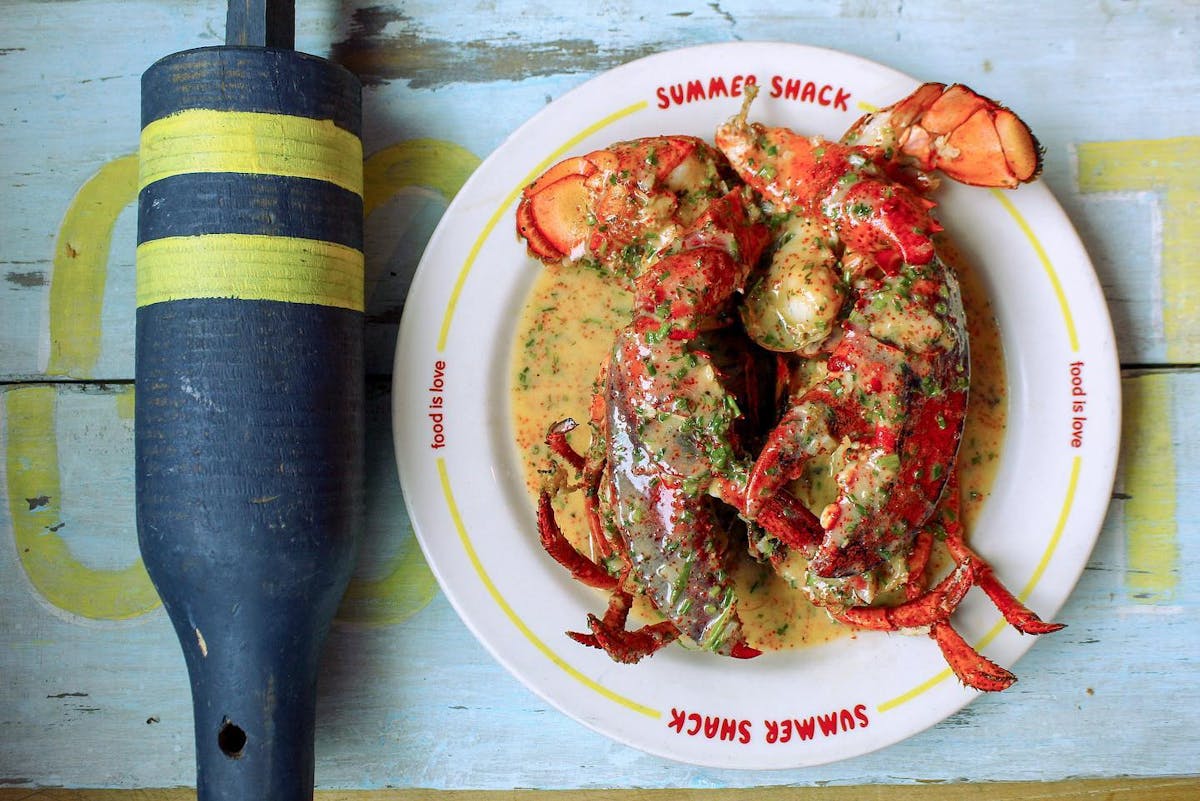 Slide 3 of 7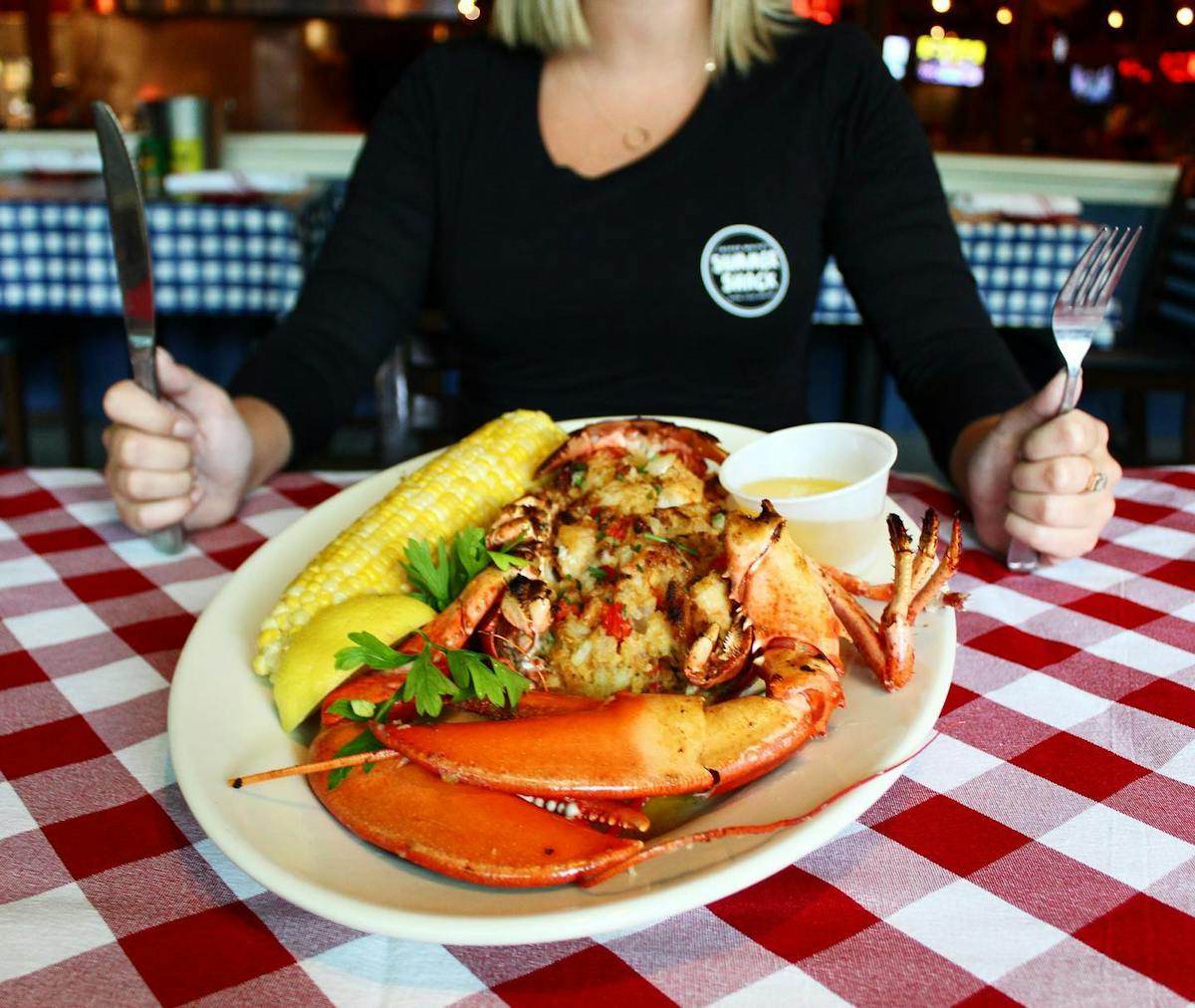 Slide 4 of 7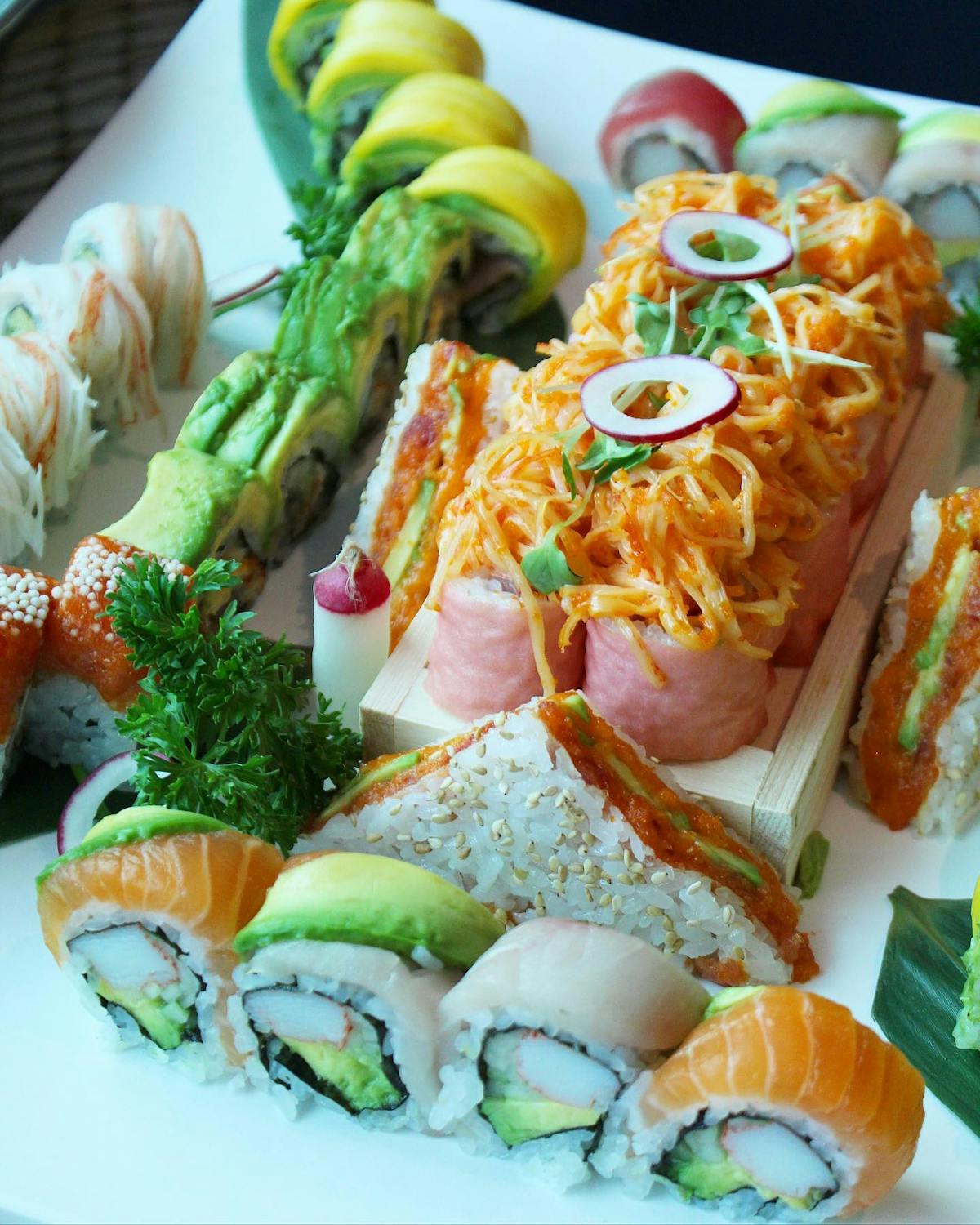 Slide 5 of 7
Slide 6 of 7
Slide 7 of 7
Award Winning Seafood Restaurant, located next to Alewife Station Cambridge MA.. This is our flagship location, opened in 2000, the heart and soul of Summer Shack. Many of our employees have been here since we opened 19 years ago. With an extensive menu and dozens of specials each day, created under the watchful eye of Chef Del Leandro, be prepared to experience traditional, modern and ethnic variations of the freshest seafood in town. We also have great fried chicken, burgers, steaks and kid friendly dishes.
With the largest oyster bar in Cambridge, a 65 seat surrounding bar with 9 flat screen TVs, a 1,500-gallon live lobster tank, and twin 80-gallon steam kettles, the Summer Shack in Cambridge offers all you could need for a true New England experience.
We also have a private function space that can seat upwards of 120 people – this room can transform into whatever you want it to be – we can dress it up or funk it up –whether it's a formal rehearsal dinner, a birthday party, or a corporate event, we can make your vision a reality! Contact us for more information or to inquire about booking an event.
Menus
SELECT PREMIUM OYSTERS

see daily list

$3

JUMBO COCKTAIL SHRIMP

$3

CHERRYSTONE OR LITTLENECK CLAMS

$2.50

SOUTH BAY BLOND OYSTER & TUNA SASHIMI

$5

TOWER OF POWER

8 oysters, 8 littlenecks, 4 shrimp, 2 oyster-tuna sashimi

$58
DAILY OYSTER LIST
DUXBURY - MA

grown in South Duxbury, these oysters are salty-sweet, crisp and clean

MENEMSHA CREEK - MV

Clean sea salt blast, with a crisp, sweet finish. Their spectacular flavor is attributed to their unique mineral and nutrient rich environment

SPEARPOINT - MV

grown in Katama Bay on the eastern end of Martha's Vineyard, medium to large in size, creamy and sweet, plump meat & lemony notes
GRIDDLED CORN BREAD

molasses butter

$7

MUSSELS

white wine, garlic & herbs OR spicy fra-diavolo

$16

1/2LB "PEEL & EAT" STEAMED SHRIMP

steamed in beer & spices

$14

CRISPY CARNITAS TACOS

chipotle cream, cilantro slaw, avocado and salsa fresca

$12

CRAB GUACAMOLE

w/ yucca chips

$14

BANG BANG CHICKEN

sweet & spicy sauce, micro cilantro, & toasted sesame

$13 per per order
LOBSTER POTSTICKERS

citrus soy & ginger dipping sauce

$16

CHICKEN WINGS

buffalo style

$18

1LB STEAMERS

$22

YUCCA FRITES

chipotle ranch sauce

$10

CRAB CAKE

remoulade sauce & shack coleslaw

$16
CLASSIC NEW ENGLAND CLAM CHOWDER

$9 per cup

$13 per bowl

BERMUDA FISH & CRAB CHOWDER (with dark rum)

$9 per cup

$13 per bowl

CLASSIC LOBSTER BISQUE

$16
CAESAR SALAD

romaine lettuce, parmesan cheese, & croutons

$12

THE BLT WEDGE SALAD

bleu cheese dressing, bacon, cherry, tomatoes, & pickled red onions

$12

GREEK SALAD

tomatoes, cubanelle peppers, red onions, olives, & feta cheese

$14
BOSTON'S BEST LOBSTER ROLL

classic New England style OR warm with butter poached lobster

$38

JW FRIED CHICKEN SANDWICH

classic OR buffalo style

$14

1/2LB PREMIUM ANGUS BURGER

with cheddar or blue cheese

$16
SHACK STYLE FISH TACOS

$16

CRAB CAKE BLT

$18

CLAM ROLL

$22

TUNA BURGER

$16

CRISPY SHRIMP PO' BOY

remoulade, crispy banana peppers & slaw

$15
large plates are served with fries & shack coleslaw
WHOLE BELLY CLAMS

$20 per app

$28 per plate

$22 per roll

CALAMARI

plain or R.I. style w/ peppers & garlic butter

$15 per app

$24 per plate

CLAM STRIPS

$14 per app

$24 per plate

GULF SHRIMP

plain OR buffalo style

$14 per app

$25 per plate
ATLANTIC SALMON

heirloom tomato salad, grilled asparagus & creamy mashed potatoes

$28

SHRIMP SCAMPI LINGUINI

creamy lemon butter sauce, & toasted breadcrumbs

$25
PAN ROASTED HADDOCK

roasted mushroom-sherry butter, green beans, & jasmine rice

$26

GRILLED GULF SHRIMP

garlic butter, shack coleslaw, & french fries

$25

SHACK LOBSTER MAC

meat from a 1lb lobster

$38

CRAB CAKES

remoulade sauce, shack coleslaw, & sweet potato fries

$30
JASPER'S FRIED CHICKEN

four pieces with french fries

$17 per meal

$4 per individual piece

AGED TOP SIRLOIN STEAK

garlic herb butter, mixed greens, fries & grilled onions

$32

GRILLED GULF SHRIMP & TENDERLOIN STEAK TIPS

lemon butter, grilled onions, & fries

$26
LOBSTER IN THE ROUGH
steamed new england & canadian hard shell lobsters
SPECIALTY LOBSTERS
JASPER'S FAMOUS PAN ROASTED LOBSTER

bourbon, chervil, chives

$75 per 1.5 LB

$90 per 2 LB

BAKED STUFFED LOBSTER

lemon butter, garlic crumbs, & shrimp stuffing

$80 per 1.5 LB

$95 per 2 LB

WOOD GRILLED LOBSTER

garlic, parsley, & buttered breadcrumbs

$75 per 1.5 LB

$90 per 2 LB

SUMMER SHACK CLAMBAKE

1LB lobster, mussels, clams, corn, potatoes, egg & chourizo

$59
We are completely out of 2lbs. lobsters
FRIES

$5

SWEET POTATO FRIES

$6

SWEET CORN

$6

ROASTED POTATOES

$6

SHELLS & CHEESE

$6

MIXED GREEN SALAD

$8

GARLIC BROCCOLI

$8

ROASTED MUSHROOMS

$8

FRIED PICKLES

$9

GRILLED ASPARAGUS

$8
Choice of french fries, broccoli, or corn on the cob as side. Includes a drink & dessert.
JASPER'S FRIED CHICKEN

2 pcs.

$12

PASTA SHELLS

available with cheese, butter, or marinara sauce

$12

CORNMEAL FRIED FISH FINGERS

$12

GRILLED FLORIDA GULF SHRIMP

$12

HAMBURGER OR CHEESEBURGER

$12
Brownie Sundae w/Vanilla Ice Cream

$8
SUSHI BAR APPS
SEAWEED SALAD

$7

EDAMAME

$7

KANI SALAD

$8

SEXY SALMON

seared salmon rolled with mango & chef's special sauce

$13

TUNA AVOCADO SALAD

tuna & avocado, mixed greens & onion citrus soy sauce

$13

YELLOWTAIL JALAPEÑO

yellowtail, jalapeno, wasabi & yuzu soy sauce

$13

PEPPER TUNA TATAKI

pan seared tuna with soy ponzu sauce

$13

TUNA RIVER

crab meat & spicy mayo, wrapped with tuna & mango & topped with thai chili sauce

$13

SASHIMI SALAD

seaweed, tuna, salmon, yellowtail, shrimp, cucumber, tobiko & pokei sauce

$13
SUSHI BAR ENTREES
SUSHI DINNER

(7) pieces sushi, chef's daily special selection with spicy tuna roll

$28

SASHIMI DINNER

(16) pieces sashimi, chef's daily special selection

$29
SIGNATURE ROLL
SHRIMP TEMPURA ROLL

shrimp tempura, cucumber & lettuce with eel sauce

$12

DRAGON ROLL

eel, cucumber inside topped with avocado

$15

RAINBOW ROLL

california roll topped with tuna, salmon, white tuna & yellowtail

$16

WHAT A ROLL

shrimp tempura avocado roll topped with crab & sweet chili mayo

$17

AMAZING ROLL

shrimp tempura & spicy crab meat, topped with tuna, salmon, avocado & house sauce

$19

SUSHI SANDWICH

spicy salmon, spicy tuna, avocado, rice cracker, soy paper

$17

HARVARD SQUARE ROLL

spicy tuna, mango, shrimp & seared salmon in soybean paper

$20

MAGIC ROLL

spicy tuna, seared salmon, jalapeño & ikura topped with wasabi mayo

$17

NARUTO

tuna, salmon, yellowtail & avocado wrapped in cucumber with ponzu sauce

$17

ALEWIFE ROLL

seared pepper tuna & cucumber roll topped with spicy tuna, avocado, mango, with spicy mango sauce

$20

SUMMER SHACK ROLL

lobster, mango, & seared scallop with special sauce

$22

FUJI ROLL

shrimp tempura, cucumber, spicy tuna & salmon with avocado & spicy mayo

$19

VALENTINE ROLL

spicy tuna, avocado, red tobiko, wrapped in tuna

$17

ICHIBAN ROLL

shrimp tempura, bbq salmon, cucumber, asparagus, crunch, & miso sauce

$17
SUSHI & SASHIMI
choice of sushi or sashimi | (2) pieces per order
TUNA

$8

SALMON

$8

KING SALMON

$9.95

YELLOWTAIL

$8

SCALLOP

$8

OCTOPUS

$8

SHRIMP

$7

CRAB STICK

$7

SMOKED SALMON

$8

SALMON ROE

$8

EEL

$8

ALBACORE TUNA

with crunchy garlic

$8

RED TOBIKO

$8
CLASSIC & HAND ROLL
add cucumber, avocado or tobiko 1.5 | sushi rice 3
AVOCADO ROLL

$7

SPICY CRABMEAT ROLL

$9

VEGETABLE ROLL

avocado, cucumber, asparagus, oshiko & lettuce

$7

CALIFORNIA ROLL

crab, avocado & cucumber

$7

BOSTON ROLL

shrimp, cucumber, lettuce, maya

$7

TUNA ROLL

$7

SALMON ROLL

$7

YELLOWTAIL SCALLION ROLL

$7

PHILIDELPHIA ROLL

smoked salmon, cream cheese & cucumber

$8

ALASKA ROLL

salmon, cucumber & avocado

$8

SPICY SHRIMP ROLL

$7

SPICY TUNA ROLL

$9

SPICY SALMON ROLL

$9

TEMPURA SWEET POTATO ROLL

$8

NEW YORK ROLL

seared salmon & mango

$9

EEL AVOCADO OR CUCUMBER ROLL

$9
COCKTAILS
PINEAPPLE GHOST CHILI MARGARITA

ghost pepper infused tequila, cointreau, pineapple juice, & house sour mix

$12

COCO MAI TAI

bacardi coconut rum, lime juice, cointreau, bitters, orgeat almond syrup, & dark rum float

$12

THIS RUM IS BANANAS

goslings dark rum, banana syrup, lime juice, pineapple juice

$13

SHACK ATTACK

bacardi rum, goslings rum, cointreau, passionfruit puree, orange juice, house sour mix, grenadine, angostura bitters

$13

FRENCH MARTINI

pineapple infused vodka, pineapple juice, & chambord

$11

THE BEE'S KNEES

hendricks gin, fresh lemon juice, & house made honey simple

$12

ORANGE YOU THIRSTY

tito's vodka, cointreau, house made blood orange syrup, & lemon juice, with a sugar rim

$12

SHACK LEMONADE

georgi lemon vodka, house sour mix, cranberry juice, & a splash of soda

$10

GOLDEN HOUR

apricot vodka, grand marnier, pineapple juice, lemon juice & ginger beer

$12

THE ALEWIFE SOUR

Boston Harbor Distillers Putnam Rye whiskey, Vermont maple syrup, lemon juice, & a red wine float

$12

SHACK MOJITO

bacardi rum, muddled mint, fresh lime, & a splash of soda **available traditional, coconut, or raspberry**

$12

SHACK MARGARITA

cazadores blanco, grand marnier, & house sour mix

$11

HOUSEMADE RED SANGRIA

$10 per glass

$28 per carafe
BOWLS
AKU AKU SCORPION BOWL

Aku Aku's original recipe

$11 per glass

$25 per bowl

THE TWISTED MERMAID

bacardi rum, vodka, blue curacao, fresh lime juice, orgeat almond syrup, & pineapple juice

$18

TRULY BERRY BOWL

vodka, st. germaine elderflower liqueur, fresh raspberry puree, lime juice, mint, & truly wild berry seltzer

$16
DRAFT BEER
Harpoon IPA

$7 per pint

$14 per stein

Wormtown "Be Hoppy" IPA

$8 per pint

$16 per stein

Lord Hobo Boomsauce

$8 per 12oz tulip

Fort Hill Farmer's Fresh IPA

$7 per pint

$14 per stein

True North "North Shore" Session IPA

$8 per pint

$16 per stein

Guinness Draught

$8 per pint

Narragansett Lager

$5 per pint

$10 per stein

Coors Light

$6 per pint

$11 per stein

Sam Adams Boston Lager

$7 per pint

$14 per stein

Jack's Abby Post Shift Pilsner

$7 per pint

$14 per stein

Smuttynose Old Brown Dog Ale

$8 per pint

$16 per stein

Sam Adams Octoberfest

$7 per pint

$14 per stein

Stone Honey Blonde Ale

$7 per pint

$14 per stein

Lord Hobo Angelica

$7 per pint

$14 per stein

Jacks Abby Blood Orange Wheat

$8 per pint

$16 per stein

Harpoon UFO White

$7 per pint

$14 per stein

Stormalong "Mass Appeal" Cider

$8 per pint

$16 per stein

Truly Wild Berry Seltzer

$7 per pint
BOTTLED BEER
Budweiser

$6

Bud Light

$6

Corona

$7

Corona Light

$7

Heineken

$7

Michelob Ultra

$6

Clausthaler (Non-Alcoholic)

$5

High Noon Seltzer

black cherry, pineapple, watermelon, or peach

$7

Shipyard Pumpkin

$7
WHITES
Albarino, Martin Codax

Rias Baixas, Spain

$12 per glass

$46 per bottle

Pinot Grigio, Benvolio

Italy

$10 per glass

$38 per bottle

Pinot Grigio, Vie di Romans

Italy

$80 per bottle

Sauvignon Blanc, Crowded House

Marlborough, New Zealand

$12 per glass

$46 per bottle

Sauvignon Blanc, Slingshot

Napa Valley, CA

$12 per glass

$46 per bottle

Chardonnay, Chateau Souverain

Alexander Valley, CA

$10 per glass

$38 per bottle

Chardonnay, La Crema

Montery, CA

$15 per glass

$58 per bottle

Chardonnay, J Vineyards

Russian River, CA

$70 per bottle

Riesling, Chateau Ste. Michelle

Washington State

$10 per glass

$38 per bottle

Rose, Terra Santa

France

$12 per glass

$46 per bottle

Roland Tissier et Fils Sancerre

France

$17 per glass

$66 per bottle

Gruner Veltiner, Grooner

Austria

$12 per glass

$46 per bottle

Vermentino di Sardegna, Costamolino

Italy

$14 per glass

$54 per bottle
REDS
House Red

Bordeaux, France

$8 per glass

Pinot Noir, MacMurray

Central Coast, CA

$14 per glass

$54 per bottle

Malbec, Gascon

Mendoza, Argentina

$12 per glass

$46 per bottle

Merlot, Line 39

Central Coast, CA

$10 per glass

$38 per bottle

Merlot, Mantanzas Creek

Sonoma, CA

$65 per bottle

Cabernet Sauvignon, Columbia

Washington State

$12 per glass

$46 per bottle

Cotes du Rhone, Domaine de Marcoux

France

$75 per bottle
BUBBLES
Prosecco, La Marca

Italy

$15 per split

$40 per bottle

$90 per magnum bottle