3 Seafood Dishes To Try In Boston This Summer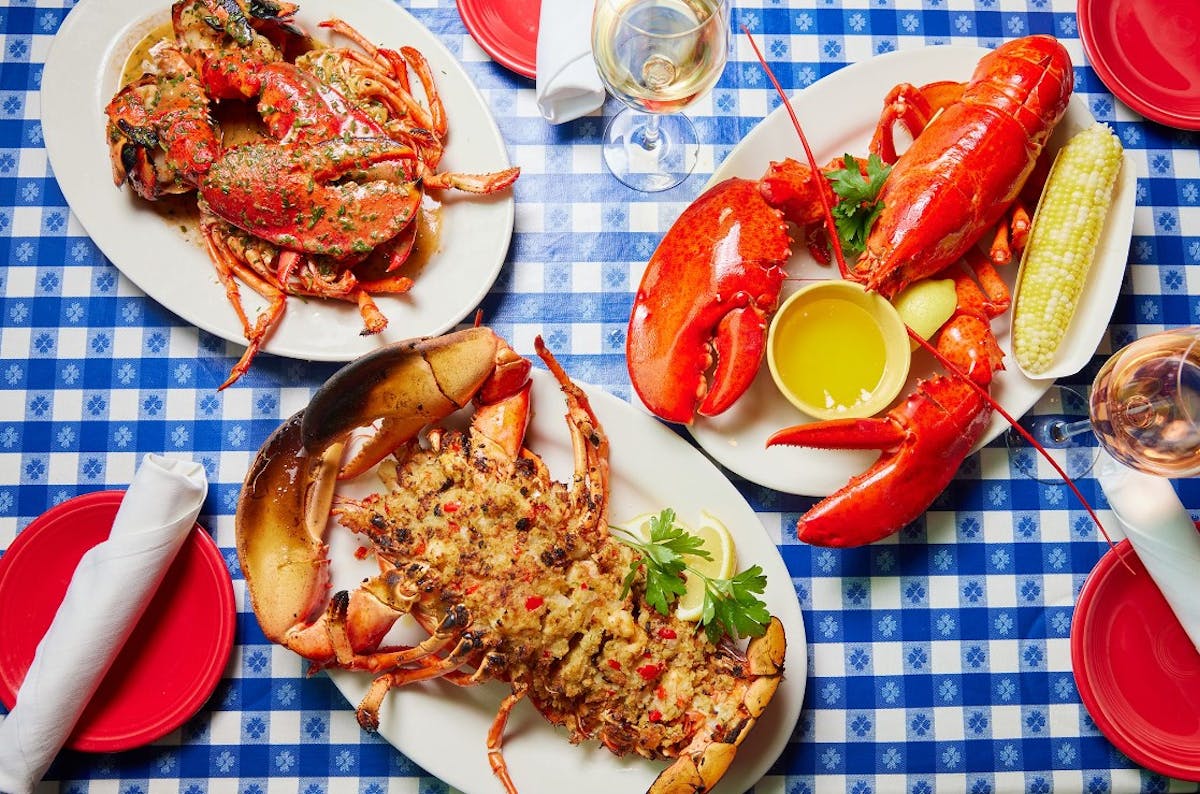 Perfectly situated off the Massachusetts Bay and, in turn, the Atlantic Ocean, Boston is known for some of the freshest seafood you can find. There is nothing better than a seafood dish that was caught that same day, cooked by chefs who know their way around a crustacean. And with such a wide variety of seafood caught right off the coast, there's something for everyone to enjoy. So when in Boston, take advantage of one of the best things the city has to offer and be sure to try these three seafood dishes while you're in town.
Lobster Roll
This one is non-negotiable. There are few places where you can find lobster as fresh as it is in Boston and a lobster roll is the perfect way to enjoy this mouth-watering sea creature. This New England classic features lobster meat mixed with either butter, for the version served hot, or mayonnaise, for the version served cold, tucked inside a hotdog bun or similar type of vessel. This dish just screams summertime in Boston.
Scallops
Whether you love scallops or are hesitant to give them a try, there's no better place than Boston to enjoy them for the first time or the 100th. They're guaranteed to be fresh, likely plucked from the Atlantic while you were still getting some zzz's. Scallops can be eaten on their own or combined with a buttery pasta dish, lemon risotto or even atop a salad. Plus, Boston chefs are experts when it comes to cooking a scallop dish and know exactly how to achieve the perfect tenderness and texture.
Chowder
Your first instinct may be to reject the thought of eating chowder in the summertime, but trust us on this one. Chowder is a year-round specialty in Boston and you won't regret ordering a bowl, no matter the weather.
While any seafood chowder will hit the spot when you're in Boston, clam chowder is what you'll want to be on the lookout for. It is known as New England Clam Chowder, afterall. Unlike other varieties of clam chowder, New England Clam Chowder is cream-based and doesn't tend to incorporate too many other ingredients, letting the oyster flavor shine. It's not true clam chowder if it isn't topped with oyster crackers, so don't ignore the crackers served on the side! Crush them up in the bag and sprinkle them atop your chowder for the most authentic experience.
Summer Shack is Your One Stop Shop for Boston's Best Seafood
While you're in Boston this summer, look no further than Summer Shack to check all the boxes on your Boston seafood bucket list. With the freshest ingredients and the best chefs in town, Summer Shack has these three dishes (and so much more!) to make your trip even more memorable. Contact us today by filling out a contact form online.