Healthy Seafood Meals to Start the New Year Right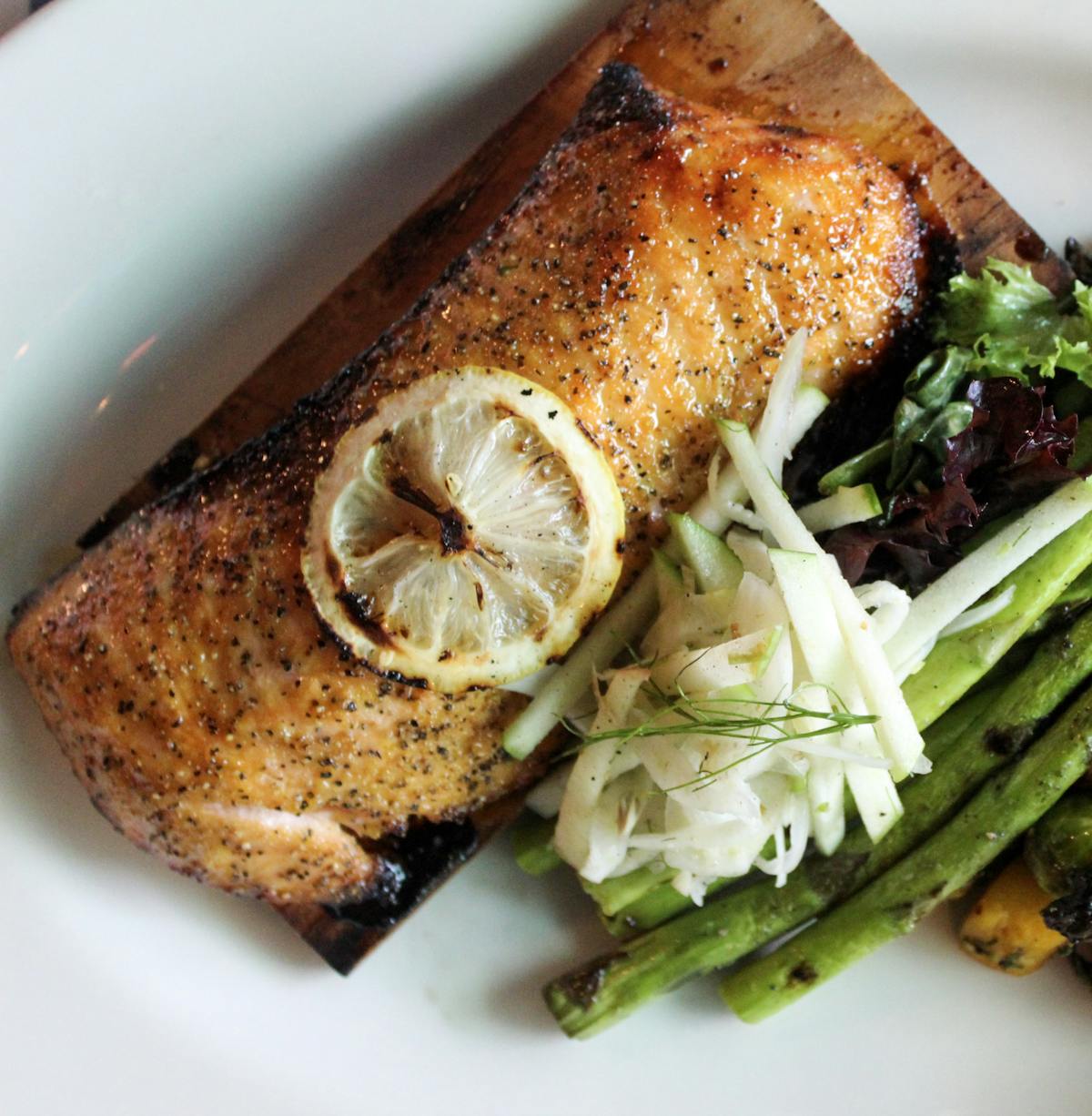 The new year is finally here, and with the start of a new chapter usually comes some resolutions. If one of your goals is to eat healthier this year, you're in luck! You can still enjoy a delicious meal while reaping the health benefits of seafood. Did you know that fish is filled with omega-3 fatty acids, which are essential nutrients to keep our heart and brain healthy? Seafood is also a great source of lean protein and low in saturated fat and sodium. One serving of fish can give you plenty of essential vitamins and minerals, such as vitamin B6, vitamin E, vitamin B12, thiamin, and beyond. In fact, the 2010 Dietary Guidelines for Americans recommends eating at least 8 ounces of seafood each week. If you're looking to increase your fish intake, but aren't the best seafood chef, you can count on Summer Shack! We have a wide variety of seafood dishes that will fulfill your health goals. Below are 3 of our "lighter" fan favorites from the Shack menu!
Cedar Planked Salmon
If health is your goal, you can't go wrong with salmon. Salmon is thought to be one of the most nutritious foods on the planet, as it's loaded with nutrients and can even reduce risk factors for a few diseases. Salmon is one of the best sources of omega 3-fatty acids, is a great source of protein, and is high in B vitamins and potassium. It's also loaded with selenium, which is a mineral that helps to protect bone health. The best part? It's also delicious and versatile! Our cedar-planked salmon has a lemon maple rub, and apple fennel slaw for a mouthwatering dish. Plus, it's served with asparagus and roasted potatoes, which offer plenty of health benefits of their own!
Pan-Roasted Haddock
Another delicious and healthy choice, haddock is a great option both for weight loss and the health of your body. It's a low-calorie option and has minimal fat or carbohydrates while packing a great amount of protein. Haddock is also rich in minerals such as magnesium, selenium, zinc, iron, and potassium, which help to build bone health and regulate your heart rate. If you're looking for a delicious haddock meal, you have to try our pan-roasted haddock at Summer Shack! Cooked in a mushroom-sherry butter, and served with broccoli and jasmine rice, your tastebuds will be thanking you, and so will your body!
New England Fisherman's Stew
You can't go wrong with a steaming hot stew on a cold winter day, especially in New England. Our Fisherman's stew is packed with lobster, calamari, mussels, shrimp, & white fish, which all provide a variety of health benefits from omega-3 fatty acids, to high protein levels, vitamins, minerals, and beyond. Served in a saffron-tomato broth with jasmine rice, this healthy dish is a great meal to try this new year!
Visit Summer Shack or Order Seafood Takeout
Ready to try some of these delicious, healthy seafood meals? Visit one of our Summer Shack locations in Boston, Cambridge, or Mohegan Sun. We're also open for takeout, so you can enjoy seafood in the comfort of your own home!