Summer Shack in Cambridge is Open for Takeout & Delivery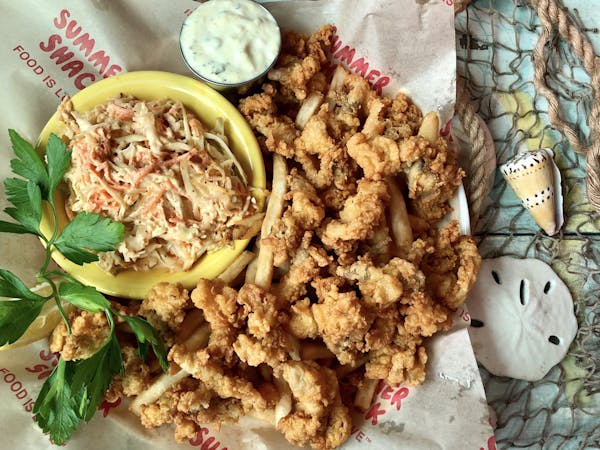 The health and safety of our community during this time is our top priority, and with that being said, we're taking the necessary precautions and following the guidelines provided by the CDC and government. While we may not be able to open our doors at the Shack, that doesn't mean we can't bring our delicious seafood to you! Our team is still hustling to provide you with the same hospitality, in a bit of a modified environment. Summer Shack's Cambridge location is now offering take-out and delivery every day from 11:30am-8:30pm!
With everyone home all day now, you're likely getting tired of cooking for the whole family, on top of the struggle that comes with finding something that everyone likes. Luckily, the Summer Shack has your back! With fan favorites from the land and sea, there's something that everyone in your house will love. Treat yourself to a delicious lunch or dinner at home, and don't forget to check out our dessert and snack options, too. Here are a few of our top picks:
From the Sea
While we're all patiently awaiting summer and beach days, we can bring a little of the shore to you! Enjoy our famous pan-roasted lobster dish from the comfort of your own home, or feast on our creamy Shrimp Scampi Linguine. We're also offering some of our fried faves, including whole belly clams and fish & chips. If you're just looking for a snack, try our crab cakes, mussels, or a cup of New England clam chowder! You can't go wrong with our lobster roll- Did we mention it's been voted the best in Boston? If your mouth isn't watering yet at these delicious seafood options, check out our full takeout & delivery menu to find something your taste buds will crave!
From the Land
Seafood may be our specialty, but have you tried our fried chicken? What about our aged top sirloin steak? These are just a few of our favorites, and we're also offering soups, salads, sandwiches and more. Top it all off with one of our delectable desserts; Apple crisp or brownie sundae!
Order Takeout or Delivery from Summer Shack in Cambridge
Our takeout and delivery is available every day from 11:30am-8:30pm at our Summer Shack location in Cambridge. Give us a call, or order online via Caviar Delivery, Grubhub, and Ubereats as well for deliveries. We greatly appreciate your support during this time, and look forward to seeing you at the Shack soon!