Summer Shack: Where Locals Can Enjoy Seafood!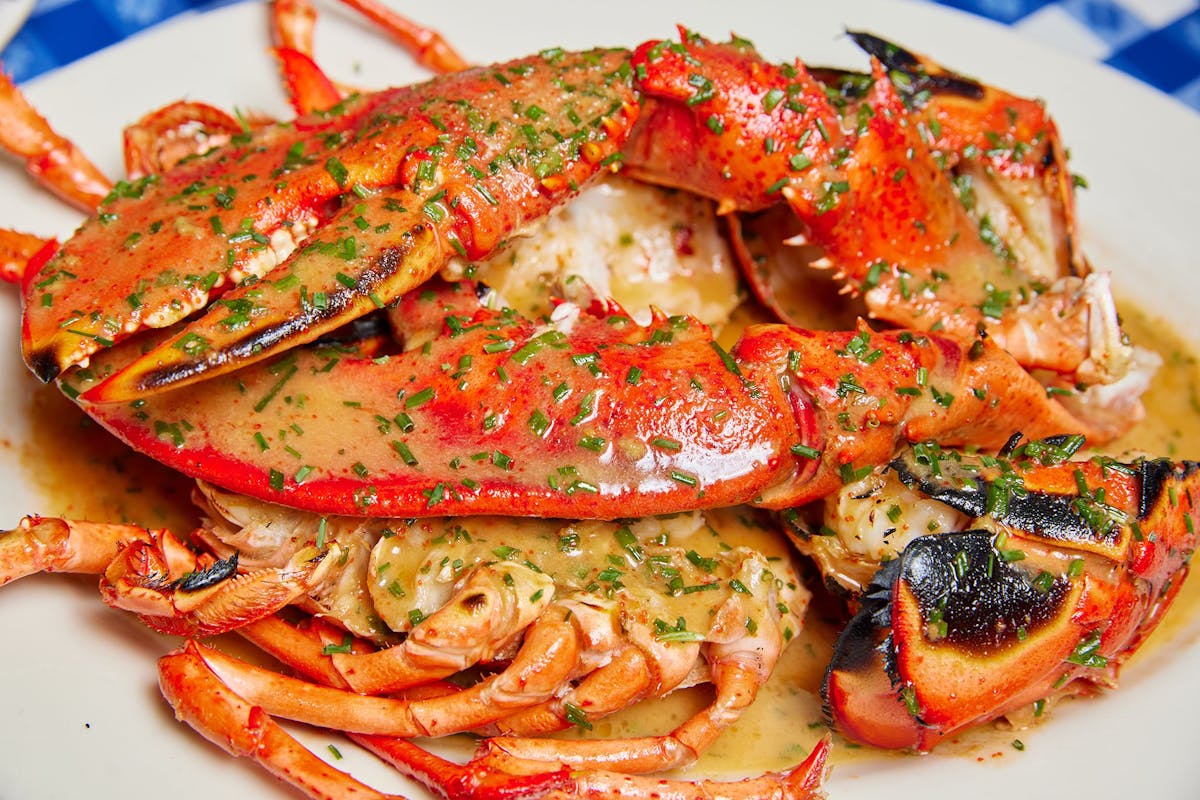 If you live near or around Boston MA, Cambridge MA, or Montville CT, stop your search for Seafood! Summer Shack is proudly located in these areas to allow residents and visitors to dine with some of the best seafood in New England. Whether it's a hot summer day, or a cold winter evening, check out our menu below to discover what makes our seafood selection the best.
Our Raw Bar Menu
Raw Bar
Enjoy select items from our raw bar!
Jumbo Cocktail Shrimp
2 Oyster & Tuna Sashimi
Tower Of Power
8 oysters, 8 littlenecks, 4 shrimp, 2 oyster-tuna sashimi
Cherrystone Or Littleneck Clams
Select Premium Oysters
Below are some of New England's best oysters.
South Bay Blondes - MA
Their flavor profile is pleasantly sweet and briny. They are perfectly balanced with a meaty bite and smooth finish.
Chebooktook – NB
mild salinity with plump, smooth meats and a sweet finish.
Wellfleet – MA
deep cups with plump meat, seaweed flavor, briny
Boomamoto
These oysters are creamy, petite, and deep cupped, and have a sweet finish that distinguishes them from anything else
Dennis - MA
clean with a distinct deep cupped shell and a sweet briny finish.
Cotuit - MA
Moderate brine with a sweet, creamy finish. Plump, firm meats.
Our Seafood Selections
Lobsters
Check out some of our famous Lobster dishes. After all, what's New England without a Lobster?!
Lobsters In The Rough
new england & canadian hard shell lobsters steamed


Jasper's Famous Pan Roasted Lobster
bourbon, chervil & chives


Wood Grilled Lobster
garlic, parsley & buttered crumbs


Baked Stuffed Lobster
lemon butter, garlic crumbs & shrimp stuffing


Add A Summer Shack Clambake For Any Lobster
mussels, clams, corn, potatoes, egg, chorizo
Sea
Here you'll find fresh fish & shellfish that arrive at our facilities daily.
Classic Shrimp Scampi Linguini
creamy lemon butter sauce.
Grilled Gulf Shrimp
garlic butter, shack coleslaw, & french fries
Shack Lobster Mac
meat from 1lb lobster
Crab Cakes
remoulade, coleslaw, & sweet potato fries
"Surf & Turf" Baked Half Chix Lobster & Steak Tips
Lemon burr blanc, charred broccolini & garlic potatoes
"Moqueca" Brazilian Style Fishermans Stew
Shrimp, mussels, & white fish w/ citrus coconut broth, served w/ rice
Jumbo Canadian Snow Crab Legs
steamed Chesapeake style with corn, potatoes, chorizo & spices OR roasted with garlic & sherry
Pan Roasted Haddock
Roasted mushroom-sherry butter, charred broccolini & jasmine rice
Grilled Atlantic Salmon
heirloom tomato salad, wilted summer greens, & herb roasted potatoes
Grilled Native Bluefish
Lobster corn & Chorizo relish, sauteed green beans & jasmine rice
East Coast Swordfish
Lemon Chive beurre blanc, wilted greens & farm stand ratatouille
Contact Summer Shack For More Information Today!
If you're ready to dive into the plethora of seafood we can offer, or you still have questions about our menu, we're happy to help. Please get in touch with a member of our team today. Here at Summer Shack, we guarantee fresh seafood year round! To contact us, please visit our website to locate your specific restaurant. We look forward to hearing from you!