The Health Benefits of Eating Salmon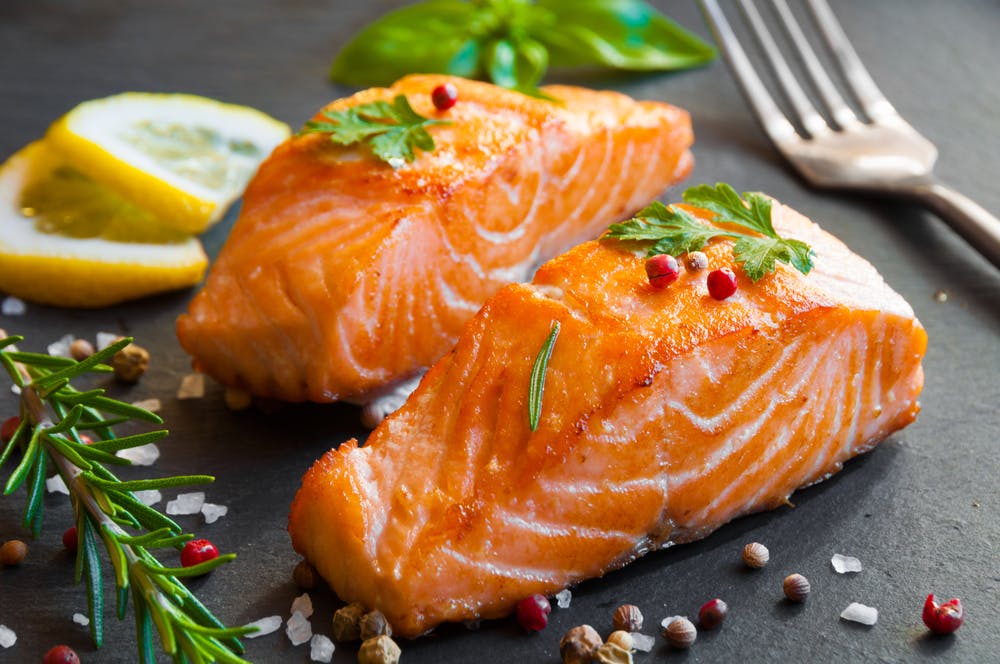 There's no doubt that seafood offers a variety of health benefits, unlike any other types of meat you'll eat. Specifically, salmon is packed full of nutrients that are beneficial for your health in numerous ways. If you've made it a point to start eating healthier and choosing nutrient-dense foods, salmon should certainly be on your plate! Plus, it's delicious especially when served right, so it's a win-win! Below are some of the impressive health benefits of salmon.
Omega-3 Fatty Acids
Salmon is widely known as one of the best sources of omega-3 fatty acids EPA and DHA. While there's no daily recommended intake of this fat, it is considered one of the only "essential" fats in your diet, as your body can't create them naturally. EPA and DHA has been shown to decrease inflammation, lower blood pressure, and even reduce the risk of cancer. Experts say that consuming at least two servings of salmon per week will help to meet the needs for omega-3 fatty acids.
Great Source of Protein
Whether you're trying to lose weight, gain muscle, or just maintain a healthy body, protein is undoubtedly a key macronutrient in your diet! Protein is essential for protecting bone health, maintaining muscle mass, and healing the body after an injury. Salmon is loaded with high-quality protein. A 3.5oz fillet of salmon typically has about 20-25 grams of protein.
High in B Vitamins
Salmon is also packed full of B vitamins, including large nearly 50% of the recommended daily intake of B3, B6, and B12. B vitamins are important for many of the processes involved in your body, helping to turn the food you eat into energy, creating and repairing DNA, and reducing inflammation that can lead to heart disease. They're also essential for the optimal function of your brain and nervous system.
Healthy Minerals
Healthy minerals, including potassium and selenium, can also be found in salmon. Potassium helps to control your blood pressure and reduce your risk of a stroke, while selenium helps to protect bone health. Both of these beneficial nutrients are packed into a serving of salmon.
Enjoy a Delicious Salmon Dish at Summer Shack
Now that you know a little more about the health benefits of salmon, it's time to dig in! We serve a few different salmon dishes at Summer Shack, that your tastebuds will love and your body will thank you for! The Grilled Atlantic Salmon is a fan favorite. Several of our sushi rolls served in Cambridge also feature sushi. Check out our menus or book a reservation to dine with Summer Shack!