Warm Up at Summer Shacks With These Fall Cocktails!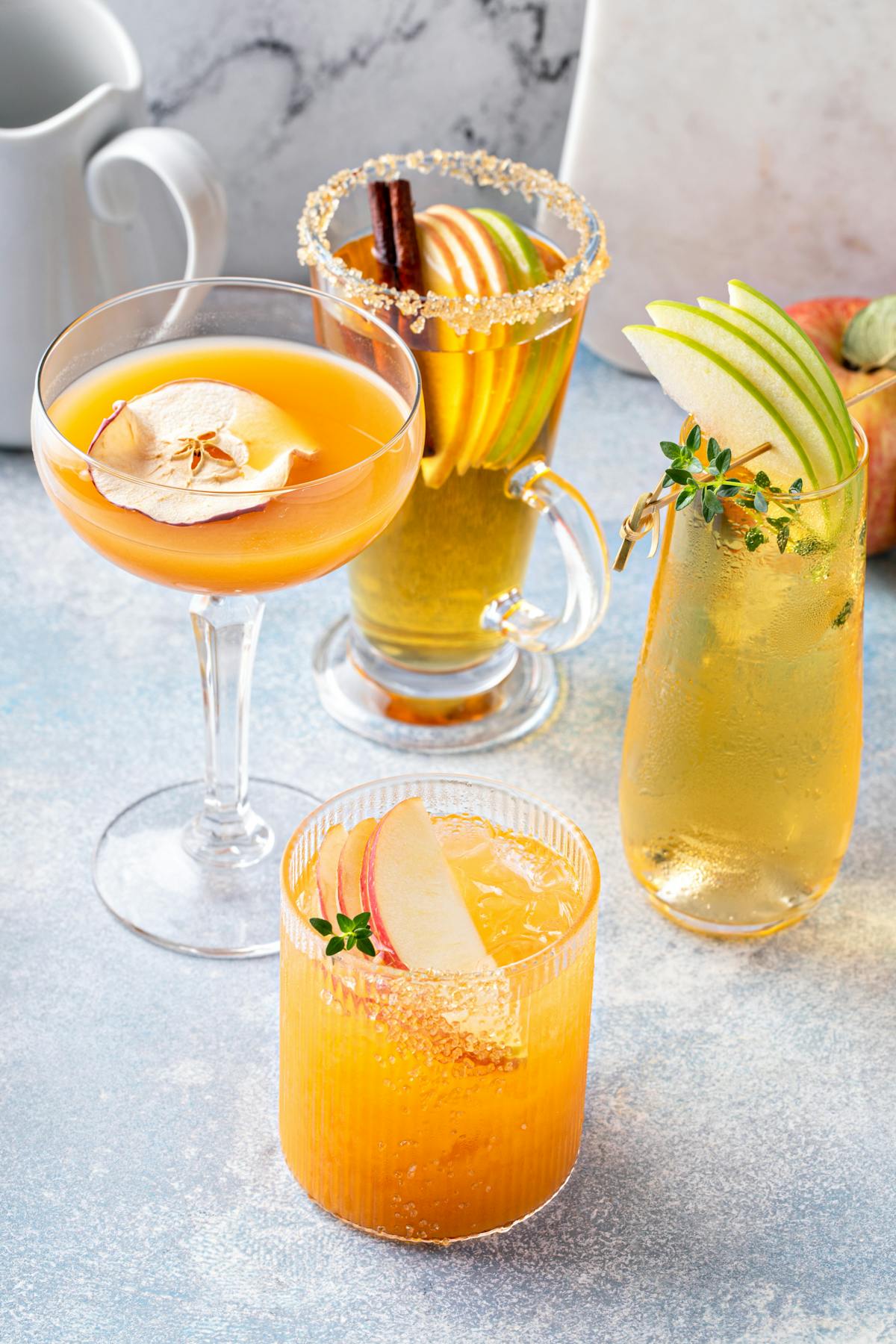 Are you looking to spice it up this fall season? At Summer Shack, you can dive into a whole new cocktail list featuring your traditional favorites and introducing new specialty fall cocktails! There are so many fun and unique ways to turn your favorite fall flavors into cocktails, which is why we try to push the limits each season. Will you try them all? Continue reading along to see our new Summer Shack must-haves for fall!
Specialty Fall Cocktails
If you need help getting into the fall spirit, visit Summer Shack! With a new cocktail menu, you can keep with tradition or switch it up with these new flavorful fall cocktails. We look forward to hosting you soon.
Pumpkin Espresso Martini
A twist on the traditional espresso martini brings your our pumpkin espresso martini. This martini's ingredients include Vanilla Vodka, Double Espresso Liqueur, Pumpkin Cream, & Coffee. This glass is served with a sugar rim to fulfill your sweet tooth!
SPOOKY SEASON
There is nothing spooky about this drink; besides that, you will want another one. Our spooky season contains ghost pepper-infused tequila, GrandTen cranberry liqueur, simple syrup, lime juice, & a splash of cranberry juice.
FALLIN' FOR YOU
Are you falling in love this fall? Our Fallin for you cocktail is perfectly crafted with Barr hill gin and flavorings such as pear syrup, lemon juice and topped off with prosecco.
LEAF PEEPER
Did you think about apple picking? Skip the orchard and find your local Summer Shack to indulge in a cocktail with local apple-infused Mulholland vodka, apple cider, & ginger beer!
Traditional Cocktails
Although our focus is on fall, it's not permanent, so we keep all your traditional favorites on our menu! From our Summer Shack specialties to staple cocktails such as mojitos and sangria, you can get everything you want at Summer Shack! Visit Summer Shack to taste all of your favorite cocktails!
SHACK LEMONADE
A classic favorite for everyone, our Shack lemonade contains Pink lemonade-flavored vodka, fresh lemon juice, a splash of cranberry, and sprite! Will you order the Shack lemonade during your next visit?
SHACK MARGARITAS
What is more original than a margarita? Choosing which one is right for you can be difficult with many varieties and customizable flavors. Our Shack margarita keeps it classy with Old Mexico tequila, triple sec, and our house sour mix. Our margaritas can be served with a salt or sugar rim, depending on your preference!
MAI TAI
Lastly, one of our Summer Shack go-tos is our mai tai, crafted with Bacardi Coconut Rum, Cointreau, Orgeat Almond Syrup, fresh lime juice & Goslings rum float!
Visit Summer Shack Today!
Whether you are looking to switch up your cocktail routine with new fall specials or stick with the classics - Summer Shack has everything you desire! As the seasons change, keep an eye out for our winter cocktail specials, but for now, dine with us and enjoy our cocktails, raw bar, and so much more! Contact us today to make a reservation or plan a private event at any of our four locations. We look forward to serving you soon!