Weekend Plan? Drag Brunch in Cambridge, MA!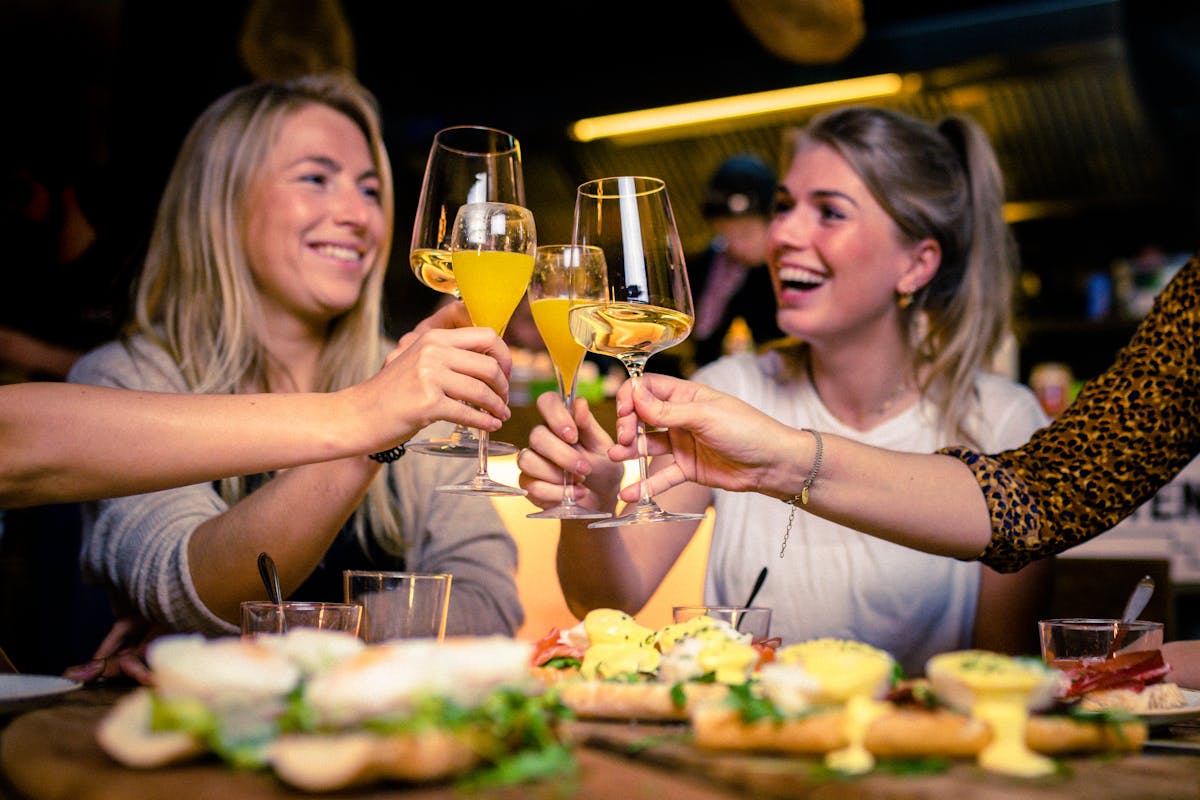 With dazzling makeup, amazing contouring, lavish long hair, and all of the glamor and sass one can possibly serve, Boston's drag divas take on a new theme every weekend at Summer Shack in Cambridge drag brunches! There is no better weekend morning entertainment than a drag brunch in the city of Boston! Summer Shacks weekend drag brunches hit the spot for fabulous entertainment and even better food and cocktails. Whether the day's theme is Lizzo, Spice Girls, or anything in between, you are guaranteed stellar entertainment and a tasty brunch. Below please find the Summer Shacks weekend drag brunch rotation in Cambridge, MA. We promise you won't want to miss this.
Summer Shacks Weekend Drag Brunch Rotation in Cambridge, MA!
Please note you can find our Saturday Drag Brunches at our Boston Location and the Sunday Drag Brunches at our Cambridge Location.
Below is a list of dates and times with the following drag brunch shows:
Saturday, February 25th | Spice Girls | 11am & 2pm
Sunday, February 26th | Lizzo | 11am & 2pm
Saturday, March 4th | Ariana Grande & Dua Lipa | 11am & 2pm
Sunday, March 5th | Legally Blonde | 11am & 2pm
Saturday, March 11th | Queen | 11am & 2pm
Sunday, March 12th | 80's Extravaganza | 11am & 2pm
Saturday, March 25th | Wives w/ Ashley Darby | 11am & 2pm
Weekend Drag Brunch Menu in Cambridge, MA
Summer Shack, located in Cambridge, MA, offers our delicious brunch menu on Saturday and Sunday from 11:30-3 PM! Whether you are in the mood for a hangover brunch burger topped with all the fixings or a lighter but class avocado toast, Summer Shack Cambridge has got you covered! Take a look below to see our wide selection of brunch options that feature seafood elements as well as brunch classics:
Brunch Specials


Seafood Benedict Trio
Lobster, crab cake, smoked salmon, poached egg, hollandaise
Shack Lobster Hash
Baked half chicken lobster, bacon hash, hollandaise & poached egg
The Hangover Brunch Burger
Prime burger, avocado, cheese, ham, bacon, fried egg, crispy onions
Country Fried Chicken & Biscuits
Creamy white sausage gravy, two eggs any style & home fries
Lobster, Crab & Shrimp Cake
Beurre blanc, charred broccolini, soft scrambled eggs & bacon hash
Buffalo Chicken Mac
Fried chicken, buffalo sauce, blue cheese & buttery bread crumbs
Avocado Toast
Sunny side up egg, bacon & spicy aioli
Classic Croque Monsieur Sandwich
Smoked ham, gruyere cheese & home fries
Cap'n Crunch Chicken & Waffles
Hot honey glaze & brunch potatoes
Eggs Benedict
Smoked ham, english muffin, poached egg, hollandaise sauce
What Should I Wear To Drag Brunch?
Bring your sparkle and your shine to one of our drag brunches! Come as you are, or dress up with your friends, and you will have a blast! Whether you visit our Dalton Street location or our other in Cambridge, the service and ambiance will exceed your expectations!
Contact Summer Shack in Cambridge To Enjoy a Drag Brunch This Weekend!
For further details about our drag brunches or to learn more about each of our restaurant locations, don't hesitate to contact our fantastic team! You can do so by filling out an online form based on your chosen location. We can't wait to hear from you and see you at the next drag brunch in Cambridge, MA!