Different Ways to Eat Haddock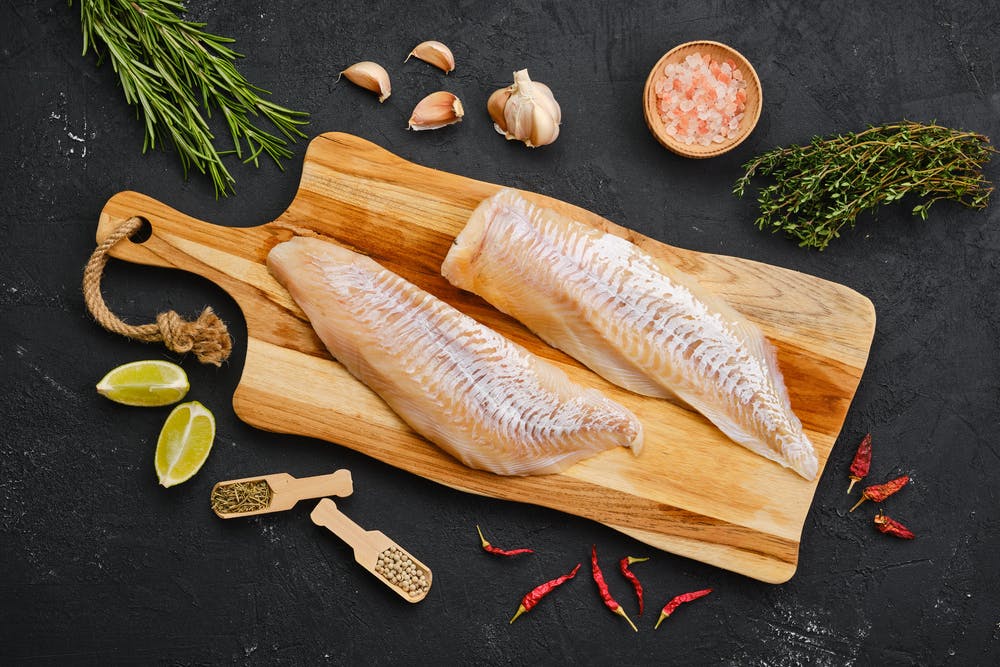 Haddock is a common seafood option that can be found almost anywhere, almost any time of year! Haddock is widely liked because it has a very mild flavor and nice, firm texture. Haddock is typically sold with the skin on and the meat of the fish has a bright white color. It can be prepared in a wide variety of ways, so there's sure to be a haddock recipe you'll love!
Fried Beer-Battered Haddock
There's nothing better than a great fried fish sandwich. Haddock is the perfect type of fish to use for a fish sandwich that tastes great without being too fishy. This recipe uses beer to create a delicious and crispy batter. You can fry a piece of haddock in about 5 minutes, but you'll know you have it perfectly cooked when the batter turns to a golden-brown color. Pair your fried fish sandwich with a cold beer for the perfect summer meal!
Classic Baked Haddock
Baked fish is a good option if you're trying to watch your calories and remain heart healthy. While fried fish tastes great, it isn't always what the doctor ordered! Spice up a traditional baked fish filet with this recipe that features a decadent oyster sauce. It's as simple as preparing the sauce, layering it into a baking dish with the haddock, and throwing it in the over for 35-45 minutes. This is a great week-night recipe when you want something that tastes like it took a lot more effort than it actually did!
Haddock Fish Sticks
Nothing says comfort food like a childhood favorite made with high-quality ingredients. Haddock fish sticks are made using a crispy breading and then baked or fried to perfection. You can even make a larger batch ahead of time and freeze them for a meal another time! Haddock fish sticks are a meal that everyone in your family is sure to love, rather they're 5 or 50 years old. Pair your fish sticks with a homemade tartar sauce for a dish that will look and taste good enough to order in a restaurant!
Try a Haddock Dish at Summer Shack in Boston
If you're in the Boston area and want to enjoy perfectly prepared haddock without doing the work yourself, let our chefs prepare you a tasty dish! New England is known for having some of the freshest and best-prepared seafood around, so why not go out and enjoy it?! Our "Shack Style" Boston baked paddock features a tomato fondue and garlic crumbs served with sauteed green beans and jasmine rice. Stop by Summer Shack today or call in an order for carry-out. You can also book a reservation or place an order to go online!