Health Benefits of Eating Oysters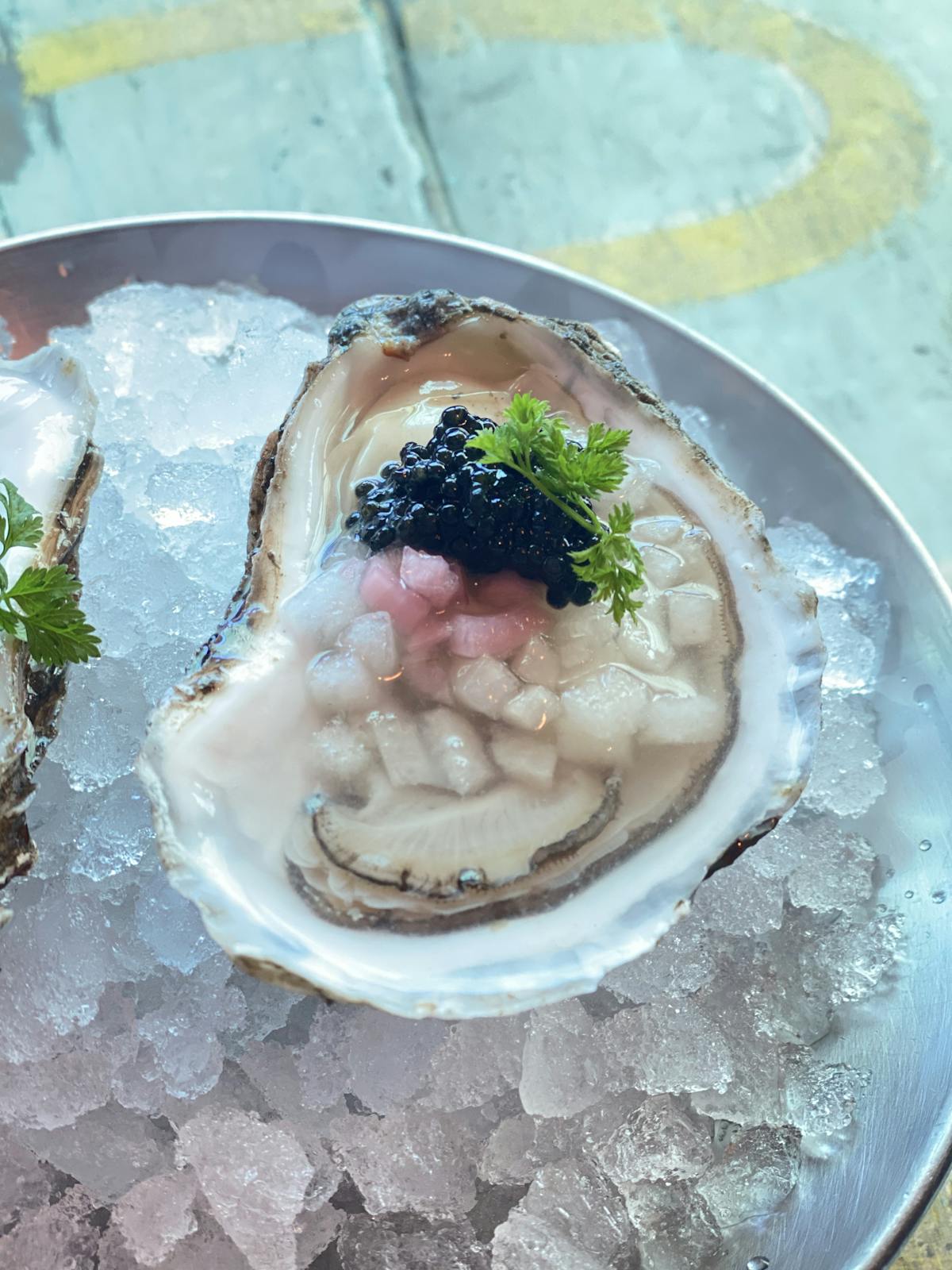 If you're not an oyster lover, it can be intimidating to order this slimy salty raw dish for the first time. You certainly aren't alone if you need some persuading to try oysters out. We see it all the time at Summer Shack, but rest assured we only source the freshest high-quality Oysters New England has to offer. If you are still apprehensive to try oysters you'll be pleased to know that they have several health benefits! High in protein and essential vitamins such as vitamin d, c, zinc, and more! Explore the health benefits of oysters below and consider ordering from our selection of premium oysters on your next visit to Summer Shack!
Local low-Cal Seafood
If your New Years' Resolution was to get in shape for the summer you might not think of seafood as your first choice meal. Oysters are actually one of the best low-calorie seafood options to order if you are being mindful of your calories. Each oyster has only about 25 calories and is packed with protein! It is easy to shoot back a dozen Oysters without feeling guilty for overindulging.
Vitamin Rich
It is no secret that many people are vitamin deficient. Quite frankly taking vitamins can feel like a chore. It can be tricky to remember to take all the necessary vitamins every day when you are always on the go! By consuming oysters you get to replenish your body with essential vitamins it may be a little low on. Oysters contain vitamin D, Copper, Zinc, Selenium, Iron, and Vitamin B-12. Oysters are basically a bite-size tasty seafood multi-vitamin that your body will thank you for! We guarantee that shooting back a round of oysters won't feel like a chore.
High Protein
Getting in enough protein every day can be a challenge. If you are someone who struggles with their daily protein intake we suggest ordering some oysters! Oysters have about 2g of protein in them, if you have a half dozen that is an easy 12g of protein for a low amount of calories! You just can't beat it. Load up on oysters to hit your daily protein goals!
Health Benefits of Oysters- Summer Shack
If you're looking to try out the best local Oysters, look no further than Summer Shack! Summer Shack is located in the heart of Boston and features a fresh raw oyster bar. We serve only the freshest oysters to ensure every guest leaves with a newfound appreciation for not only the art of eating oysters but their unique flavor profile too. Enjoy all the health benefits that oysters have to offer! Contact us today to make a reservation!