Healthy Food Take-out Options in Boston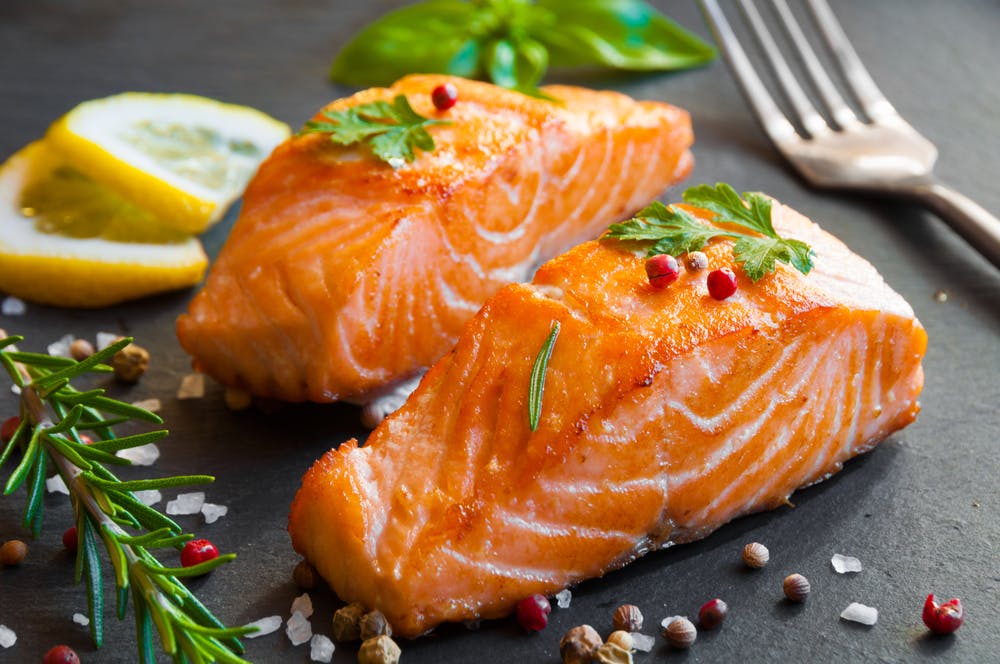 Seafood isn't often the first thing that comes to mind when thinking about healthy take-out options in Boston. Believe it or not, we offer a variety of fresh high protein great tasting take-out options that won't make you feel like you are having a cheat day! Below you'll see some of the best healthy take-out options Boston has to offer.
Grilled Atlantic Salmon
Salmon is an amazing source of protein, low in saturated fats, and high in essential vitamins. This light flaky seafood delicacy is an excellent choice for anyone looking to have a healthier takeout option. This dish pairs well with rich charred vegetables and creamy mashed potatoes creating the ultimate balanced meal!
Fisherman's Stew
Stews are the perfect melting pot for a blend of rich flavors high in protein and fiber! Packed with fresh fish and hearty vegetables a stew is sure to provide you with a fantastic low-calorie takeout option that'll be sure to warm you up after a busy day without feeling like you overindulged!
Pan-Roasted Haddock
Delicious seafood does not have to be fried! Pan-roasted fish is a fantastic alternative to a fried option and allows you to get the most out of the fillet. This technique allows the fish to have crispy skin and a soft flaky texture guaranteeing the perfect bite! It pairs beautifully with greens and white rice.
Mixed Greens Salad
Salad is probably one of the first dishes that comes to mind when one thinks of healthy take-out options. Enjoy a beautiful array of fresh vegetables in a mixed green salad. The decadent blend of flavors is sure to satisfy your appetite. Feel free to top off your salad with your choice of seafood for a delightful protein-rich bite!
Order Takeout From Summer Shack!
Explore our menu to check out more healthy takeout options. Give us a call today to place your order! We look forward to serving you!