What is the Harvard Square Movie Night?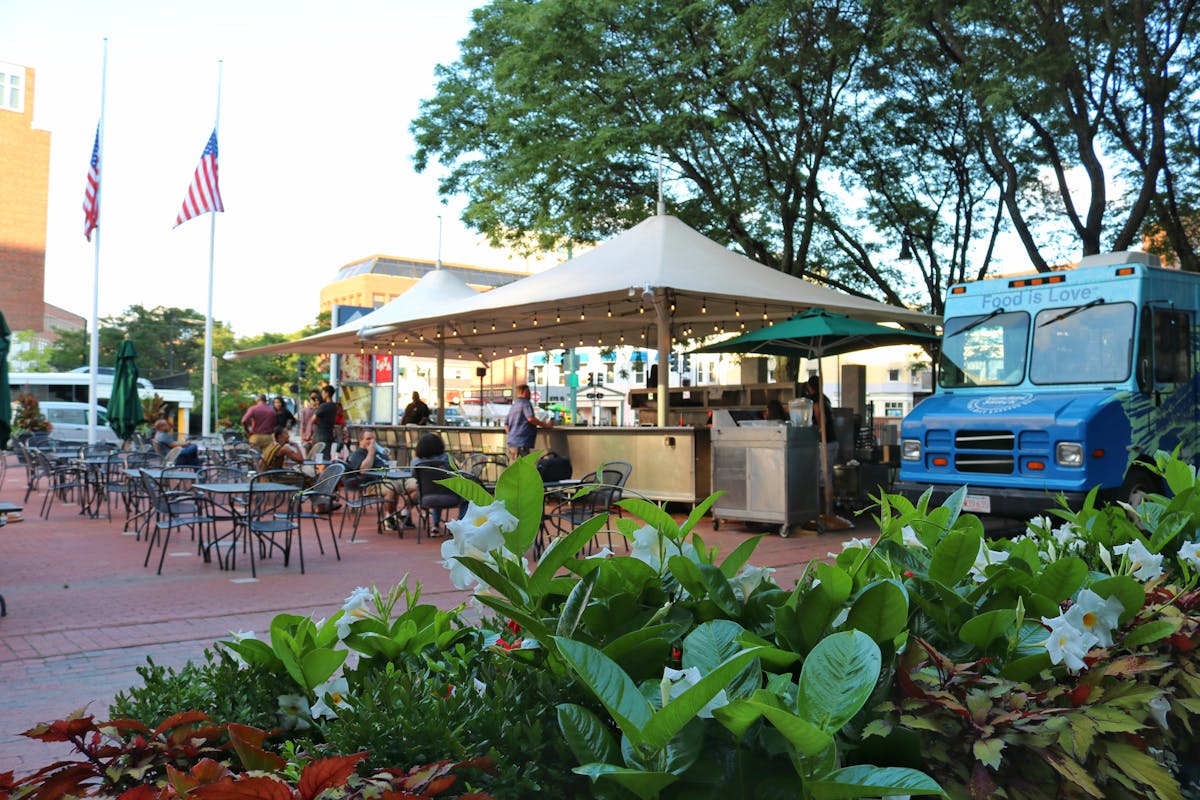 Are you looking for a great new way to enjoy the cooler weather with your family and friends? Check out movie nights at Summer Shacks Harvard Square location! Summer Shack provides movie nights every Thursday and Saturday at 7 pm. Each event is free and open to guests of all ages, with plenty of food and drinks provided by our Summer Shack team! Check out our complete movie lineup here!
Where's Harvard Square?
The movies will be available at Summer Shack's Harvard Square pop-up. It is located at One Bennett Street in Cambridge and offers patio seating. Get in on the cinematic entertainment this fall with weekly viewings of all the classics, including our favorite Halloween programs this October!
Family Friendly Thursdays
With the weather cooling down, outdoor activities with your family have become more enjoyable. Every Thursday at 7 pm, grab your blankets and bring your family to Harvard Square t watch a classic flick. While you can watch these movies on Thursdays and Saturdays, our Thursday selections are family-friendly and great to wind down the night.
Spooky Saturdays
Throughout the beginning of October and officially Halloween season, Summer Shack's Harvard Square will be viewing a selection of Halloween movies on Saturdays at 7 pm. The viewings include The Goonies, Little Shop of Horrors, and Ghostbusters, to name a few. To view the complete list of movies, click here! Don't forget to come to the last showing of Hocus Pocus on October 29th!
Join Us For Movie Nights in Summer Shack's Harvard Square!
Take this fall to enjoy time with your families and friends at our Summer Shack locations! Join Summer Shack for dinner and stay for our movie nights on Thursday and Saturday evenings at Harvard Square! For more information about Summer Shacks movie nights or to make a reservation, contact us today!