Get Hooked On Summer Shack's Seafood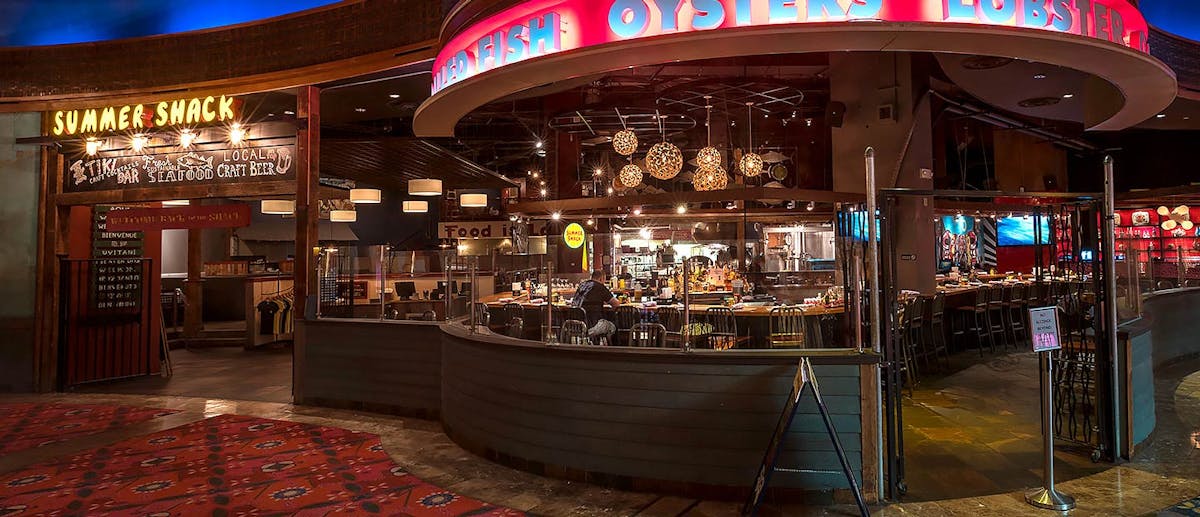 Take a break and get hooked on the delicious seafood offerings from summer shack. From the sea to land, our menus offer something special for everyone. Visit your local Summer Shack, and find your favorite seafood dishes!
Seafood Menu
At Summer Shack, we are known for our delicious seafood options year-round. Whether you are craving chowder, lobster, or scallops, we provide fresh and delicious meals for all to enjoy! The love for seafood is massive. Billions of people widely depend on the ocean as their fundamental food source. Our Seafood dishes provide a vitamin-rich source of lean protein while being seasoned to perfection. No matter the time of year, visit Summer Shack and indulge in our outstanding lobster rolls with a classic New England style containing fresh lobster, butter, and mayonnaise. Get this roll served hot or cold. Other notable menu items come from our Raw Bar. See what is so special about a Summer Shack Raw Bar below!
The Raw Bar
Nothing is better than a fresh seafood dish prepared by the best local chefs. At Summer Shack, our locations offer Raw Bars that can hold a selection of raw oysters, clams, scallops, and mussels. At a raw bar, the only universal rule is that seafood is served cold, while that is true at our restaurants; there are plenty of dishes to choose from that contain cooked and cured seafood. See which Summer Shack is closest to you by viewing our various locations below.
Our Locations
Boston
Nestled in Back Bay, Summer Shack in Boston is located at 50 Dalton Street. This location offers weekly seafood brunches on Saturday and Sunday. There is also live music for all to enjoy throughout the week. The Back Bay Summer Shack is known for its massive raw bar case designed by Jasper to hold 2,000 pieces of fresh shellfish. If that's not enough, you'll have to visit our legendary shucker Eladio who has won almost every shucking competition in Boston!
Cambridge
Across the river, you'll find our flagship location, which opened in 2000. The Cambridge Summer Shack is located next to Alewife Station and attracts a crowd with an extensive menu, daily specials, and the most prominent oyster bar in Cambridge. The Summer Shack in Cambridge offers all you need for an authentic New England experience.
Mohegan Sun
If you are located outside of Massachusetts and enjoy visiting the casino and resort Mohegan Sun, you are in luck! Summer Shack at Mohegan Sun is a sure bet when gambling your odds. This high-energy location is on the second floor and can accommodate up to 350 people. With a fabulous raw bar, fantastic food, and hand-crafted cocktails, this atmosphere is a great spot to continue having fun.
Visit Summer Shack
You will be hooked on our atmosphere, seafood, and cocktails regardless of which Summer Shack location you choose! Here at Summer Shack, we guarantee fresh seafood year-round! To contact us, please visit our website to locate your specific restaurant. We look forward to hearing from you!