Outdoor Dining At Summer Shack In Boston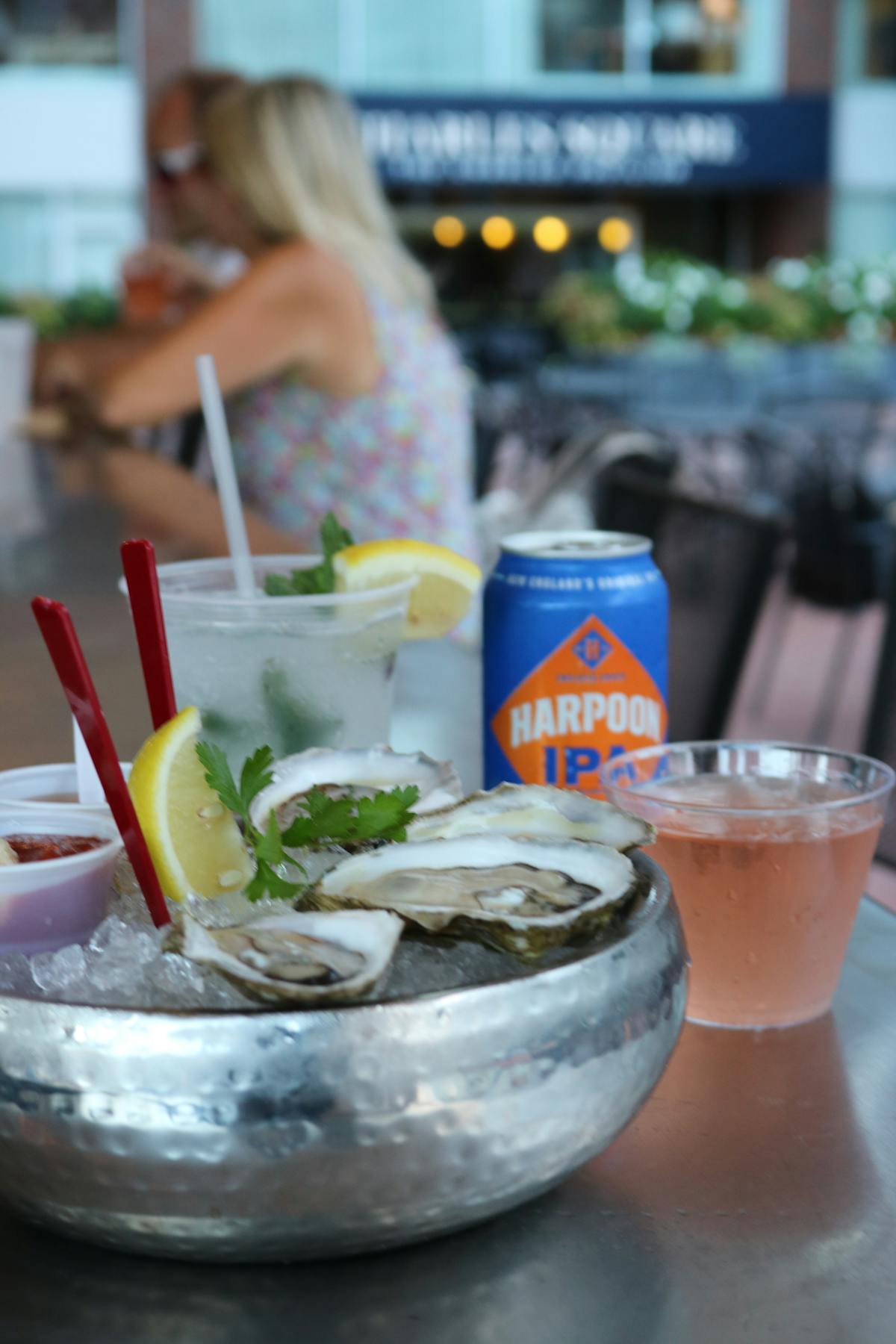 The seasons of seafood are here! In our last blog we covered why seafood is best enjoyed in the summer, but guess what makes it even better…eating it outside! We are excited to announce that outdoor dining has returned to Summer Shack! While it is not quite Summer yet it is just around the corner and in the meantime, we must take advantage of the warm days Spring has to offer. Our menu is loaded with delicious seafood offerings but we're going to be highlighting some of the dishes that we think would be best enjoyed outside on a nice Spring day.
Raw Bar
To start things off let's take a look at our raw bar! At summer shack we only source the freshest quality seafood around, so you can be confident that no matter what you order it will be delicious! Order a round or two of oysters for your table, we source a large variety of oysters from different areas of Massachusetts! If you are unsure which to order feel free to ask our wait staff, they would be more than happy to walk you through the different options. If you want to experience a little bit of everything try out the tower of power! This mega seafood tower is composed of eight oysters, eight littleneck clams, four shrimps, and two oyster shrimp sashimi. This is a fantastic dish to order for large group celebrations.
Fried Favorites
Fried food on a warm day is one of life's guilty pleasures. You know what they say, everything tastes better fried! Our menu offers a variety of fried seafood dishes classics such as calamari and fish & chips to more creative dishes like the "shack-style" fisherman's platter. Some of our fried dishes can even be ordered as your choice of an appetizer or as whole plates like the calamari and whole belly clams to name a few. No matter what dish you order you really can't go wrong, I mean we didn't call this section of our menu "fried favorites" for nothing.
Sandwiches
No seafood dish is more iconic to Boston than the lobster roll! Enjoying it on a warm day with the sun on your skin is the only thing that will make this perfect dish even better. Order our Boston's best lobster roll to experience this famous dish for yourself. Our lobster roll can be ordered two ways: classic New England style or warm with butter-poached lobster. If you want to try something from another region we suggest the shrimp po'boy! This New Orleans favorite is made up of shrimp fried to perfection with a remoulade sauce, crispy banana peppers, and slaw. A very flavorful bite that your taste buds will delight in. All sandwiches are served with our house-made chips on the side.
Outdoor Dining At Summer Shack In Boston
With the return of outdoor dining, there is no better place to be than Summer Shack in Boston! Check out the rest of our menu to see all that we have to offer guests this season. Call us today to make a reservation to secure your spot at our outdoor patio! We can't wait to serve you this Spring.